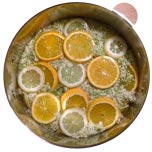 Fashionoffice cuisine tip: Collecting elderflowers for DIY syrup Currently, Vienna is scented with the elegant decent flavor of blossoming elderflowers which...

Fashionoffice tip for summer tables: Augarten Porcelain designed by Josef Hoffmann and Mostlikely ...the two designs originate from different centuries. The mocca service...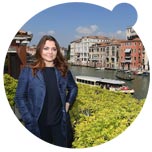 Venice Insight: Lavazza at Peggy Guggenheim Collection Francesca Lavazza at the Lavazza and Peggy Guggenheim Collection press conference on occasion of the start of the...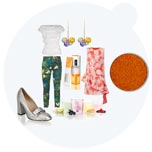 Fashionoffice SS2017 tip: Juicy Style The 'Juicy Style' is inspired by this year's floral fashion prints and derives its name from high-tech beverages, cosmetics and digitally...

Culinary & cycling 'Tour d'Autriche' 2017 Austria.info published a new collection of cycling tours in 9 chapters after the country's nine provinces. Urban, mountain, lake routes...

Culinary hacker Carolin Schulze's 3D printed fake bunny at 'Food Revolution 5.0' at MKG Hamburg Carolin Schulze's fake bunny from a 3D printer is one of the artworks...