Most viewed articles on Fashionoffice's cuisine channel
...written in 2013, listing after high ranking pages between 1 January until today, 11 December 2013 (statistics 'unique pageviews' by Google Analytics, counting tag installed on editorial articles on fashionoffice.org/cuisine/).
The article about the translation of the German word 'flachgelegt' on occasion of Toblerone's new version of the signature chocolate received the most unique pageviews in 2013.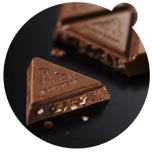 How to translate the motto 'flachgelegt' for new chocolate?
Toblerone launched a new version of its clickable triangle choco-Matterhorn alike sculptures with the motto...

Blueberry pancake recipe
...shared by the female farmers from the Ramsau, Dachstein in Austria. Some of the farm buildings were built around 500 years ago and even the...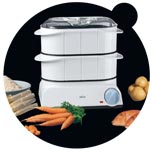 Easy recipe for the figure and body's vitality
Braun Household provided some recipes for the 'MultiGourmet F20' food steamer. Fashionoffice selected one of them after the criteria...


more cuisine>