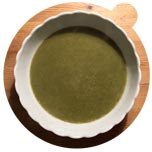 Fashionoffice healthy diet recipe: Mangold soup
Mangold or chard is often compared to spinach as it's rich on A and C vitamins and minerals (magnesium, iron,...) ...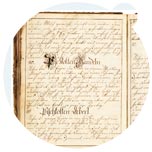 Citizen scientists transcribe historical cook book ...for the publication at the 'Online Collections' of the Austrian Museum of Folk Life and Folk Art (Volkskundemuseum) in Vienna...

Anna's is a seasonal food service ...founded by Anna Abermann. Selected fruits, vegetables, meat, fish, bread,... from mainly regional Austrian farmers in bio-gourmet boxes...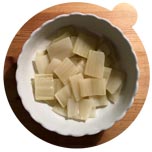 Fashionoffice healthy diet recipe: Mangold salad with similar fine taste like asparagus for fish, meat...
The recipe was contributed by a friend of Fashionoffice...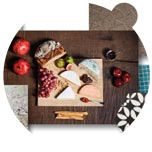 Brunch with food on materials created by partners of the 3-day event 'Formdepot Salon' in Vienna The brunch happens under the theme 'The Value of the Surface'...

Fashionoffice recipe SS18: Mixed vegetable salad
The ingredients for this salad recipe can be found in supermarkets; in many cases they are from regional farmers...