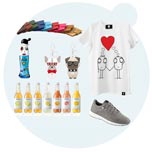 Fashionoffice tip early 2018: Sporty look and healthy lifestyle ...are probably on many to-do-lists in the early days of the new year. The fashion for sports in everyday life...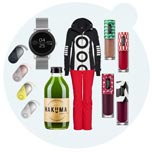 Fashionoffice tip: Fashion, beauty, technics (recently presented at CES) for an active lifestyle Recently at CES 2018, Sony presented the wireless sports headphones...

Works by photographer Catherine Losing selected for the 'Food in Art' collection by photo art gallery Lumas British photographer Catherine Losing is probably one of the...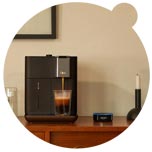 Qbo coffee machine is now enabled for Alexa voice control: "...make me an espresso." Coffee machine and capsules producer Qbo (belongs to Tchibo, Eduscho) presented...

Wiener Kaffeesiederball 2018's art fan 'We Danced. And We Danced Close.' ...presented by managing director Anna Karnitscher and artist Jakob Kirchmayr...

Green Dog's fresh-fruity-saucy illustrations on pizza plates for Augarten porcelain are made for the whole family Green Dog designers Reinhard Neussner & Florian Reichel...