Performance 2014 reviews:
Fashionoffice's research activities 2014 concerned content performance Blogger vs. Google Analytics
Fashionoffice publishes not only editorial articles about fashion, beauty and other cultural themes like art. Since almost one decade, the NPO/NGO researches on storage and content delivery in computer-networks. One of the most interesting results of this year concerned the interplay of content, domains and measurement system. On the basis of Fashionoffice's statistical data (delivered by Blogger.com and Google Analytics) it can be said that:
Content has not so much relevance like the domain where it is published and the used measurement system. (Result from March 2014 which was tested further over the year.)
We came to these findings by the publication of Fashionoffice article series on Blogspot.com and by using its measurement on Blogger.com. Fashionoffice articles on Blogspot performed (pageviews) much better than comparable articles by Fashionoffice on the magazine's own domains (measured with Google Analytics).
The best performing articles of Fashionoffice's content series published via Blogspot/Blogger were (ranking of the series from the latest to the oldest):


'Autumn Fashion'-series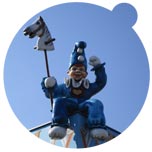 It's all about the location
"One of Fashionoffice's extensions is the Pinterest page with world map..." 'Autumn Fashion'-series by Fashionoffice publisher Karin Sawetz


'Dancing Star'-series

"Statistics are like a bikini.
What they reveal is suggestive, but what they conceal is vital." said once economist Aaron Levenstein. Dancing Star-series by Fashionoffice's...


Series of short postings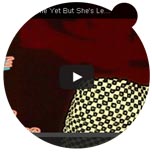 Music lyrics video 'She's Not Gone Yet But She's Leaving' by The Fratellis
The lyrics which are running over the pictures in graphical technicolor 3-D style, are about a woman...

'Silver Tongue'-series

My perfume today: coffee-chocolate
'Silver Tongue'-series by Karin Sawetz. The eau de parfum 'Vamp à NY' is made from 100% natural ingredients...


'Hunter's Life'-series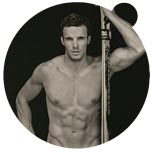 Fashionoffice's article about Intimissimi's collaboration with athletes of the Olympic Games 2014
...is the magazine's most viewed about 'Fashion & Olympics in Sochi'...


more survey>