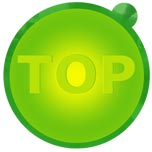 Top (most popular, most viewed)
Fashionoffice content in May 2014

Last month, generated on 1 June 2014 by Blogger, Google Analytics, AddThis, FeedBurner (views/clicks), Pinterest; additional traffic data by Adsense and Quantcast.

Blogger.com & Google Analytics
Pageviews of last month generated on Blogger.com today (3 May - 1 June 2014) and pageviews counted by Google Analytics (generated for 1 - 31 May 2014) for webpages on the main domains of Fashionoffice (fashionoffice.org, fashion.at, confashion.com, beautyme.com).



AddThis
AddThis generates following ranking (shares) for Top Content (past month):


FeedBurner
The Google FeedBurner statistics for the last 30 days from 2 – 31 May 2014 calculated 4,719 views of 125 items, 33,568 clicks back to the site on 849 items.

On top of the FeedBurner/Fashion Feeds by Fashionoffice popularity ranking (views/clicks):
#Music #radio Fashionoffice listens cur… 68 / 645
#Music 'The House Of Good Lovin'' by Bl… 72 / 638
#Music video Michael Jackson, Justin Ti… 71 / 626
#Music video 'Bravo' by Handbraekes (Bo… 56 / 624
Fashionoffice's short messages from the temporarily published Fashion Feeds items can be found at the magazine's permanent (chronological) archive on fashion.at/mobile.

Pinterest
Top on Fashionoffice during last month is the magazine's page on Pinterest with world map. The pins on this page appeared 63,302 times (1 - 31 May, Pinterest Analytics) in search results, boards, etc. and reached from this single page 38,657 people (basis: average 1,247 people per day) who saw pins by Fashionoffice.


Adsense & Quantcast
During the last month (1 - 31 May 2014), Google Adsense tracked 10,603 Ad Requests and 26 Clicks. Quantcast measured 4,597 people between 1 - 30 May 2014 (Fashionoffice real-time profile by Quantcast).
4,597 People
1 - 30 May 2014
25,29% US
10,59% ES
7,70% UK
7,67% BE
6,43% DE
42,28% Rest of the World


more survey>