March 2014 - II: Trail Runners, Demonstrants, Escaping...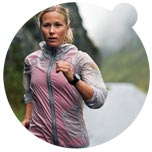 Peak Performance calls for Matterhorn Ultraks trail runners
...race on 23 Aug; registration until 31 Mar. 20 winners - the label pays travel, hotel, starting fee...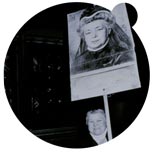 100 years human dignity - and the loss of it
The exhibition 'The Human Dignity...' at MUSA in Vienna explores with works such as Christian Wachter's photograph of a demonstrant with poster of Nobel prize winner Bertha von Suttner...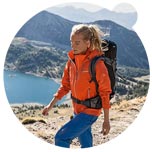 Mountains, water and the bike
...seen at the SS14 book by Schöffel. The campaign tells the story about urban people who are living in metropolitan cities - and escape...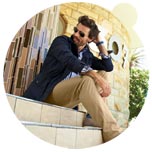 Fashion mustn't be expensive; it depends on the style of the wearer if clothes look good
Tchibo presented the upcoming men's wear collection; some items are exclusively...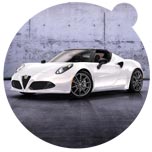 Alfa Romeo's new Spider premieres at 84th Geneva Motor Show
Alfa Romeo is known for cars that allow 'open air' driving experiences. The Alfa Romeo 4C Spider...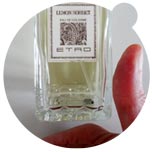 My perfume today: Lemon Sorbet
'Silver Tongue'-series by Karin Sawetz "Perfumery and culinary are very similar; not only the names for fragrances and dishes are in some..."

Selected Fashionoffice's SHORT MESSAGES from the temporarily published FashionFeeds (items can be found at the magazine's permanent, chronological archive on fashion.at/mobile).
6 Mar 2014 - #Music 'Right Time' by Nikki Lane (13-15 Mar at SXSW), from Dan Auerbach produced album 'All Or Nothin' (6 May)
5 Mar 2014 - #Music 'Forever Found' by Kan Wakan (performs at SXSW), debut album 'Moving On' (3 Jun via Verve Records)
5 Mar 2014 - #Music 'Good Mistake (YACHT Remix)' by Mr Little Jeans, debut album 'Pocketknife' (25 Mar via Harvest Records)
4 Mar 2014 - #Music 'The Satellites' by Brian Eno and Karl Hyde, album 'Someday World' (release 5 May)
3 Mar 2014 - #Music lyrics reinterpreted through sign language 'Her Ghost' by Woman's Hour (12/13/14 Mar at SXSW)
3 Mar 2014 - Review of the upcoming #movie 'The Grand Budapest Hotel' (release starts 5/6/7 March)