Aug 2014 - I: Old Masters. Dance. Technology. New Music.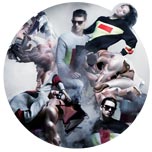 Diesel's digital community depicted in the style of old masters
The campaign was developed by creative director Nicola Formichetti and Nick Knight. Models, actors...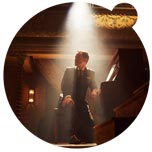 Jude Law's dance performance at Johnnie Walker film
Johnnie Walker Blue Label released the short film 'The Gentleman's Wager' with Jude Law and Giancarlo Giannini...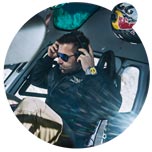 Hannes Arch presented location detection technology via satellites
Watchmaker Breitling's 'Emergency II' was launched in Austria together with adventurer and air-racer...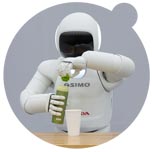 The re-produced human behaviour
...seen at the robot 'Asimo' which serves drinks and plays even football. Honda presented the latest version of the humanoid robot for...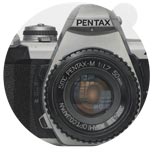 What's the aura of lifestyle goods?
The photo-realistic paintings by German artist René Wirths are currently on view under the title 'Out of the World' at Kunsthalle Krems Factory...

Mid-summer review: flower decoration, styling, dancing...
'Dancing Star'-series by Karin Sawetz "It's mid-summer here in Austria. There is almost no sun, but it's sticky as hell..."

Selected Fashionoffice's SHORT MESSAGES from the temporarily published FashionFeeds (items can be found at the magazine's permanent, chronological archive on fashion.at/mobile).
31 July 2014 - #Music 'Lemonade' by London-based producer Sophie, release on 4 Aug via Numbers
30 July 2014 - #Music 'Pure Imagination' by Primus, album 'Primus and the Chocolate Factory' (21 Oct via ATO)
28 July 2014 - #Music title track album (Sept) 'Bring Us Together' The Asteroids Galaxy Tour (live ES, NL, CH, FR, AT...)
27 July 2014 - Dance #music Turn up the volume! Listen La Roux' new album 'Trouble in Paradise' on Spotify