Oct 2016 - I: Sports. Streets. Health. Fitness.

The Weeknd's PUMAxXO collection combines the esthetics of sports and streets Together with Puma, the musician will create a collection of sneakers and apparel...

Mineral water label Vöslauer presents design for healthy and fit lifestyle at Blickfang Vienna Swimwear by Vienna-based label Mangelware will be presented alongside to a new city bike...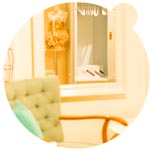 Fashion meeting place revives tradition of the Viennese Salon The idea of Salon Boluminski is derived from the tradition of Viennese salons at the turn of the...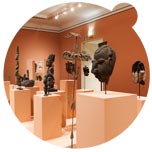 Influences of art from Africa and Oceania on early 20th century art movements Until 9 January 2017, Leopold Museum presents art works by Pablo Picasso, Amedeo Modigliani,...

Perfume label Atkinsons teamed up with Silken Favours for nature and Arts & Crafts inspired prints Silken Favours founder and artistic director Vicky Murdoch...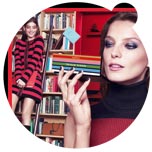 Authentic Parisian street style captured as make-up collection by Sonia Rykiel x Lancôme The campaign images provide insights into the lifestyle of Parisian women...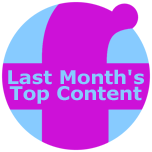 Top (most popular, most viewed) #Fashionoffice content in September 2016
Generated on 1 October 2016; Audience: United States, Austria, Germany,...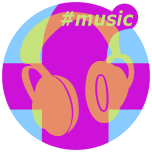 Top Ten Fashionoffice's FashionFeeds #music
Last 30 days: 'Go Robot' by Red Hot Chili Peppers; 'Name On It' by Shaed; 'Beautiful People' ft Thom Yorke by Mark Pritchard;...

Last 7 days: Jim James 'Same Old Lie'; Cody ChesnuTT 'Bullets In The Streets And Blood'; 'Can't You Tell' by How To Dress Well;...


Selected Fashionoffice's SHORT MESSAGES from the temporarily published FashionFeeds (items can be found at the magazine's permanent, chronological archive on fashion.at/mobile).
2 Oct 2016 - #Music 'Don't Touch My Hair' ft Sampha by Solange; album 'A Seat At The Table' (out now)
1 Oct 2016 - Nowness series 'Define Beauty' word-to-word remake of Arnold Schwarzenegger's 1970ies interview
30 Sept 2016 - 'FREEDOM 90' x VOGUE' video with supermodels, Spring 17 fashion, music by George Michael
30 Sept 2016 - #Music 'False Alarm' by The Weeknd; album 'Starboy' (25 Nov)
30 Sept 2016 - #Music 'Country Sleaze' by Goat Girl; debut single 'Country Sleaze / Scum' (7 Oct)
29 Sept 2016 - #Music 'You're Mine' by Phantogram; LP 'Three' (7 Oct)
29 Sept 2016 - #Music Dedekind Cut shares 'Conversations with Angels' and info about new yoga mat
29 Sept 2016 - #Music video 'Starboy' ft Daft Punk by The Weeknd; received MTV EMA nomination
28 Sept 2016 - MEL Films documentary 'The Water Sommelier' about water sommelier Martin Riese
27 Sept 2016 - #Music video 'Utopian Facade' by John Carpenter, LP 'Lost Themes II' (out now)
27 Sept 2016 - #Music video 'Palms' by Xeno and Oaklander, LP 'Topiary' (out now)