Oct 2016 - II: Combating Negativity.

Gigi Hadid stands in Reebok #PerfectNever movement campaign for combating negativity Gigi Hadid shares her thoughts about fitness: "Working out isn't only physical for me..."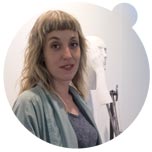 Work about love and destruction by Evelyn Loschy Loschy presented several works at viennacontemporary. The most impressing for beauty and fashion addicted is...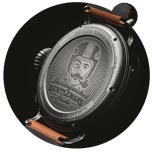 Zenith sponsors special watch in ton-up-boys, coffee racer style for best men's health fundraisers The special edition for the top fundraisers of the Distinguished Gentleman's Ride...

Austrian painter Egon Schiele in a new movie, on silver coins, and an exhibition in 2017
On occasion of a European initiative, Münze Österreich (Austrian Mint) designed...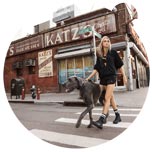 Cara Delevingne and Rihanna for the 'Do You' campaign by Puma Cara Delevingne is the first of a group of women from culture and sports who promote self-defined lifestyle...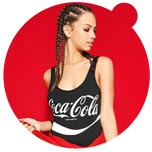 Lifestyle of an iconic beverage translated into fashion: Tezenis teamed up with Coca-Cola The idea behind Tezenis X Coca-Cola and its single pieces is named 'transversal'...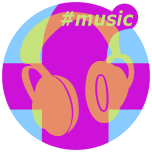 Top Ten Fashionoffice's FashionFeeds #music
Last 30 days: 'Go Robot' by Red Hot Chili Peppers; 'Name On It' by Shaed; 'Cowboy' by Leopold and His Fiction;...

Last 7 days: Jim James 'Same Old Lie'; 'Heavy Entertainment Show' by Robbie Williams; 'Palms' by Xeno and Oaklander;...


Selected Fashionoffice's SHORT MESSAGES from the temporarily published FashionFeeds (items can be found at the magazine's permanent, chronological archive on fashion.at/mobile).
5 Oct 2016 - ParismodesTV catwalk Kenzo SS17 and interview with Artistic Directors Carol Lim, Humberto Leon
4 Oct 2016 - The Telegraph reports from inside the Chanel Data Center with robo-Cocos in SS17 fashion
4 Oct 2016 - #Music 'Get Back' by Holy Ghost! frontman Alex Frankel; debut solo EP 'Negative Space'
3 Oct 2016 - #Music 'The Move' by Reva DeVito (prod. by Kaytranada); title track of debut EP (out now)
2 Oct 2016 - The Museum at FIT exhibits couture of 'Proust's Muse, The Countess Greffulhe'
2 Oct 2016 - #Music 'Grand Hotel' Regina Spektor, album 'Remember Us To Life' (out now)
2 Oct 2016 - Biographical movie 'The Dancer' about Loïe Fuller, inventor of 'Serpentine Dance'