Oct 2016 - III: Focus Tyrol.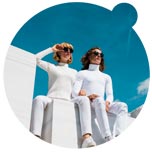 'White Heat' campaign for frameless sun and optical glasses by Andy Wolf photographed at Laas marble in South Tyrol. The landscape of the alpine region where the...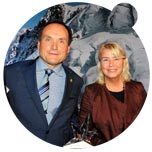 Tyroleans of the Year 2016 Klaus Heidegger, former Co-President of cosmetic label Kiehl's, and Edeltraud Hanappi-Egger, Rector of the Vienna University of Economics...

Sport & tech: ski app for mountain tours on historical smuggler tracks Skiers can follow routes from Ischgl at the Paznaun Valley in Tyrol, Austria to Samnaun in Switzerland...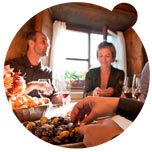 What's behind the European culinary tradition Törggelen? From late September/early October to the beginning of the advent season, South Tyrolean wineries' special gastronomy...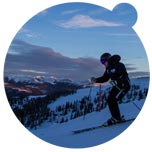 Fashionoffice snow sport tip: early morning skiing ...in the Alps such as with ski sport professional, Olympic gold medalist and record holder of the most medals in...

The Weeknd's PUMAxXO collection combines the esthetics of sports and streets Together with Puma, the musician will create a collection of sneakers and apparel...

Mineral water label Vöslauer presents design for healthy lifestyle at Blickfang Vienna Swimwear by Vienna-based label Mangelware will be presented alongside to a new city bike...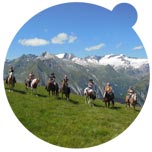 Fashionoffice mountain FW16/17 tip: horse riding tours One of the trending mountain activities here in Austria are horse riding tours. Beloved are Haflinger horses...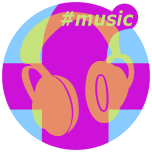 Top Ten Fashionoffice's FashionFeeds #music
Last 30 days: video 'Go Robot' by Red Hot Chili Peppers; 'Name On It' by Shaed; Jim James 'Same Old Lie';...

Last 7 days: 'Country Sleaze' Goat Girl; Jim James 'Same Old Lie'; 'You're Mine' Phantogram; Dedekind Cut...;...


Selected Fashionoffice's SHORT MESSAGES from the temporarily published FashionFeeds (items can be found at the magazine's permanent, chronological archive on fashion.at/mobile).
9 Oct 2016 - #Music 'Drum' by MØ (out now)
9 Oct 2016 - #Music 'Calling All' by Phantogram; album 'Three' (out now)
8 Oct 2016 - John Varvatos docu about photographer Mick Rock who speaks about his portraits of Lou Reed, David Bowie,...
8 Oct 2016 - #TopOnFashionoffice last 7 days, 8 Oct: The Weeknd's PUMAxXO collection combines...
7 Oct 2016 - #Music Zeds Dead 'Too Young' ft Rivers Cuomo, Pusha T; album 'Northern Lights' (14 Oct)
7 Oct 2016 - #Music 'Flipside' by Norah Jones; album 'Day Breaks' (released today)
6 Oct 2016 - Costume designer Colleen Atwood and her work for Tim Burton's 'Miss Peregrine's Home for Peculiar Children'
6 Oct 2016 - #Music 'Million Reasons' by Lady Gaga; LP 'Joanne' (21 Oct)
5 Oct 2016 - #Music gymnastics-dance video 'Greg's Love' ft Bootsy Collins by Seramic; directed by Max Knight