Oct 2016 - V: Shoe Store. Cycling Cape. Digital Future.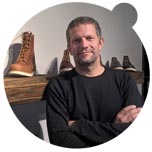 Vienna Insight: Red Wing Shoes store opening 'Arnold's' fashion store owner Jakub Arnold invited to the opening of his new 'Red Wing Shoes Store' at Lerchenfelder Strasse 65...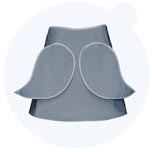 Fashionoffice cycling tip for darker days: reflective angel wings cape for children on rollers and bikes ...by Brit5ish designer Sara Henrichs seen at In-Spaces.com...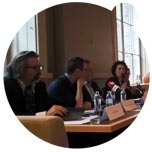 Insights into the first press conference of next year's Vienna Biennale 2017 'Robots. Work. Our Future' ...exploration of our digital future from social as well as economical aspects...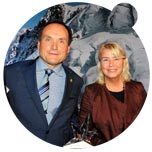 Tyroleans of the Year 2016 Klaus Heidegger, former Co-President of cosmetic label Kiehl's, and Edeltraud Hanappi-Egger, Rector of the Vienna University of Economics...

Austrian painter Egon Schiele in a new movie, on silver coins, and an exhibition in 2017 On occasion of a European initiative, Münze Österreich (Austrian Mint) designed...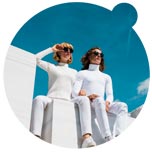 'White Heat' campaign for frameless sun and optical glasses by Andy Wolf photographed at Laas marble in South Tyrol. The landscape of the alpine region where the...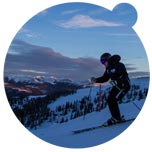 Fashionoffice snow sport tip: early morning skiing ...in the Alps such as with ski sport professional, Olympic gold medalist and record holder of the most medals in...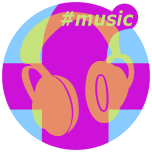 Top Ten Fashionoffice's FashionFeeds #music
Last 30 days: Jim James 'Same Old Lie'; 'Heavy Entertainment Show' Robbie Williams; 'Country Sleaze' Goat Girl; 'Mama's Gun' Glass Animals;...

Last 7 days: 'Black Crow' Beyond The Wizard's Sleeve; 'Drum' MØ; 'Calling All' Phantogram; 'Stretch Your Eyes' Agnes Obel;...


Selected Fashionoffice's SHORT MESSAGES from the temporarily published FashionFeeds (items can be found at the magazine's permanent, chronological archive on fashion.at/mobile).
17 Oct 2016 - ISPO Textrends (focus sports industry) is open for submissions until 30 October
17 Oct 2016 - Motherboard "How to Share the Planet With Artificial Intelligence"
17 Oct 2016 - #Music video 'Awoo' ft Betta Lemme by Sofi Tukker; EP 'Soft Animals' (out now)
17 Oct 2016 - #Music video The Last Shadow Puppets' cover of Leonard Cohen's 'Is This What You Wanted'; EP 'Dream Synopsis' (2 Dec)
16 Oct 2016 - Fashionable film 'Welcome to Farewell: A Blind Man's Poem' by director Specter Berlin
16 Oct 2016 - #Music Paul Kalkbrenner remixed Leonard Cohen's 'You Want It Darker'; title track of new album (21 Oct)
15 Oct 2016 - #TopOnFashionoffice last 7 days, 15 Oct: Tyroleans of the Year 2016...
14 Oct 2016 - FashionUnited "Are consumers ready for Alibaba's VR Pay and Virtual Reality?"
14 Oct 2016 - MIT engineers designed beaver-fur-like material for surf wetsuits
14 Oct 2016 - #Music video for 'Don't Wanna Know' by Maroon 5 ft Kendrick Lamar
14 Oct 2016 - #Music 'True Disaster' by Tove Lo; album 'Lady Wood' (28 Oct)
14 Oct 2016 - #Music Zeds Dead 'Symphony' ft Charlotte OC; album 'Northern Lights' (released today)