Oct 2016 - VI: Art & Science of Jewelry.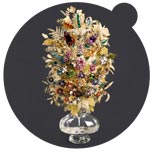 Preview Wiener Schmucktage (Vienna Jewelry Days) 2016 From 8 to 12 November, jewelers, curators and culture institutions will provide insights into the art and science of...

Vienna Insight: StossimHimmel jewelry artists about the universe, time, experiments, upcycling Michelle Kraemer's current theme is the universe...

Mineral water label Vöslauer presents design for healthy lifestyle at Blickfang Vienna Swimwear by Vienna-based label Mangelware will be presented alongside to a new city bike...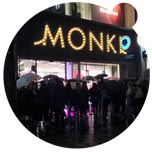 Vienna Insight: H&M Group's store chain 'Monki' opened first shop in Vienna The store opening was until yet one of the top fashion events in October in Vienna and is continued...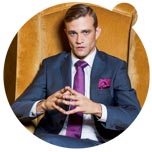 Actor Michael Steinocher - known from gangster & cop stories, in suits by Viennese tailor, retailer Sturm ...photographed by Stefan Joham at Hotel Park Hyatt...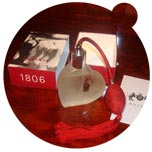 Artist Eva Petric's olfactory interpretation of the true love story once happened at Hotel Mount Lavinia, Sri Lanka The ingredients are inspired by Eva Petric's 'Periodic Table of...'...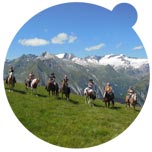 Fashionoffice mountain FW16/17 tip: horse riding tours One of the trending mountain activities here in Austria are horse riding tours. Beloved are Haflinger horses...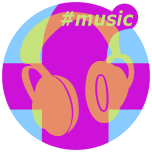 Top Ten Fashionoffice's FashionFeeds #music
Last 7 days: 'Black Crow' by Beyond The Wizard's Sleeve; 'Stretch Your Eyes' by Agnes Obel; 'Million Reasons' live from The Bud Light x Lady Gaga Dive Bar Tour;...

Last 30 days: 'Same Old Lie' Jim James; 'Black Crow' Beyond The Wizard's Sleeve; 'Heavy Entertainment Show' Robbie Williams;...


Selected Fashionoffice's SHORT MESSAGES from the temporarily published FashionFeeds (items can be found at the magazine's permanent, chronological archive on fashion.at/mobile).
22 Oct 2016 - #Music 'Traveling Light' by Leonard Cohen; LP 'You Want It Darker' (out now)
22 Oct 2016 - #TopOnFashionoffice last 7 days, 22 Oct: Artist Eva Petric's olfactory interpretation of the true love story...
22 Oct 2016 - #Music 'On the Level' by Leonard Cohen; LP 'You Want It Darker' (out now)
21 Oct 2016 - #Music 'Hey Girl' ft Florence Welch by Lady Gaga; LP 'Joanne' (released today)
20 Oct 2016 - #Music 'A-YO' by Lady Gaga; LP 'Joanne' (21 Oct)
20 Oct 2016 - #Music 'Lionmouth Door Knocker' by Kate Tempest, album 'Let Them Eat Chaos' (out now)
19 Oct 2016 - #Music 'Ordinary' by Jagwar Ma; LP 'Every Now and Then' (out now)
18 Oct 2016 - Nowness 'Fashion and Beauty' channel: video about tanning 'Define Beauty: Cooked'
18 Oct 2016 - #Music lyric video 'Tragedy' by Norah Jones; album 'Day Breaks' (out now)