Oct 2016 - VII: Painter's Pleats. Writer's Shoes.

Master of the depiction of 17/18th century everyday life Antoine Watteau on show at Städel Museum The exhibition 'Watteau - The Draughtsman' isn't mainly about his famous...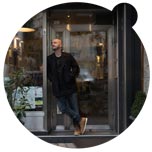 Austrian author Thomas Glavinic is new ambassador of the 'Urban' shoe collection by Dachstein It's comprehensible why Dachstein selected Thomas Glavinic...

Marionnaud's 2016 charity toy for SOS Children's Village: donkey 'Emil' Donkey 'Emil' won't be given to the children but to the ones who buy it and donate this way...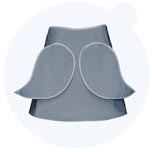 Fashionoffice cycling tip for darker days: reflective angel wings cape for children on rollers and bikes ...by Brit5ish designer Sara Henrichs seen at In-Spaces.com...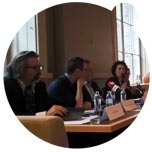 Insights into 1st press conference of Vienna Biennale 2017 'Robots. Work. Our Future'
...our digital future from social as well as economical aspects...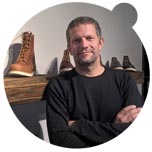 Vienna Insight: Red Wing Shoes store opening 'Arnold's' fashion store owner Jakub Arnold invited to the opening of his new 'Red Wing Shoes Store' at Lerchenfelder Strasse 65...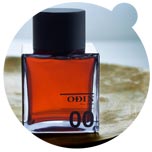 Tip Autumn 16: men's and women's perfume Odin 00 Auriel The official description of the scent contains words like dark, animalic, aphrodisiac, creamy, provoking...

Perfume label Atkinsons teamed up with Silken Favours for nature and Arts & Crafts inspired prints Silken Favours founder and artistic director Vicky Murdoch...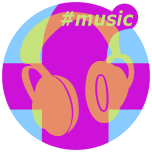 Top Ten Fashionoffice's FashionFeeds #music
Last 30 days: 'Black Crow' Beyond The Wizard's Sleeve; Jim James 'Same Old Lie'; 'Stretch Your Eyes' Agnes Obel;...

Last 7 days: The Last Shadow Puppets' cover of Leonard Cohen's 'Is This What You Wanted'; 'Million Reasons' live from The Bud Light x Lady Gaga Dive Bar Tour;...


Selected Fashionoffice's SHORT MESSAGES from the temporarily published FashionFeeds (items can be found at the magazine's permanent, chronological archive on fashion.at/mobile).
25 Oct 2016 - #Music video 'Lullaby Love' by Roo Panes, album 'Paperweights' (out now)
25 Oct 2016 - #Music 'The Visitor' title track of Kadhja Bonet's debut album (out now)
24 Oct 2016 - #Music 'Runnin'' Pharrell Williams, soundtrack biographical (women, NASA) movie 'Hidden Figures'
24 Oct 2016 - #Music 'Familiar' by Agnes Obel, album 'Citizen Of Glass' (out now)
24 Oct 2016 - #Music 'Sawgrass Expressway' by Jubilee, debut album 'After Hours' (out now)
24 Oct 2016 - Video 'The Camellia' about Coco Chanel's favorite flower with references to culture history
23 Oct 2016 - #Music 'Hate To See You Go' by The Rolling Stones, album 'Blue & Lonesome' (2 Dec)
23 Oct 2016 - #Music 'Alakazam !' by Justice; LP 'Woman' (18 Nov)
22 Oct 2016 - Video about design in Cairo; 'Cairo Now!' exhibition at Dubai Design Week (24 - 29 Oct)