Nov 2016 - III: Textile-Privacy. Garden-Fashion.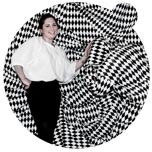 Artist Stephanie Klaura's performative textile installation about privacy in digital era received Bank Austria Award' Visitors can lend out hoodie-overalls made of...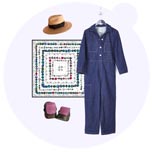 Garden concept store 'The Golden Rabbit' selected tips ...from gardening tools to workwear after nine themes such as for the fashionable, the routinier, the kitchen-gardener,..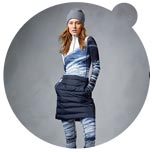 Action and nature photographer Ray Demski's images printed on Bogner Fire + Ice sportswear ...such as on fabrics for leggings and first layer long-sleeve shirts...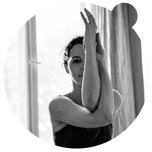 Sabyoga founder Sabina Stehr's tips against winter blues Sabina Stehr elaborated 8 tips for the morning for activating the circulation, stimulating breathing,...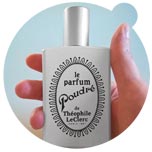 Fashionoffice fragrance tip: powder scent from the late 19th century bottled as perfume by Théophile LeClerc The powder was developed 1881 at LeClerc's pharmacy in Paris...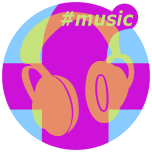 Top Ten Fashionoffice's FashionFeeds #music
Last 7 days: 'Good Girls' by Crystal Fighters; Louisa Johnson's 'So Good'; 'C-h-e-m-i-c-a-l - Edit' by The Chemical Brothers;...

Last 30 days: 'Black Crow' by Beyond The Wizard's Sleeve; 'Stretch Your Eyes' by Agnes Obel; Paul Kalkbrenner remixed Leonard Cohen's 'You Want It Darker';...


Selected Fashionoffice's SHORT MESSAGES from the temporarily published FashionFeeds (items can be found at the magazine's permanent, chronological archive on fashion.at/mobile).
9 Nov 2016 - #Music rap, cello, Indian drum composition 'Seven' by Grand Tapestry; LP 'Grand Tapestry' (out now)
9 Nov 2016 - #Music SpotifyUKViral interpretation of Rolling Stone's 'Paint It, Black' for 'Westworld' TV-series
8 Nov 2016 - #Music lyric video 'Conrad' by SOHN, album 'Rennen' (13 Jan 2017)
8 Nov 2016 - ISPO Award 2017 criteria: innovation, design, function, eco-responsibility
7 Nov 2016 - #Music 'Kerala' by Bonobo, 1st single of upcoming album 'Migration' (13 Jan 2017)