Nov 2016 - IV: Influence Austria-US on Photographer.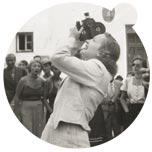 Wien Museum exhibits photos by Robert Haas and explores the influence of Austria and US on his work Marlene Dietrich at the Salzburger Festspiele is one of the images on show...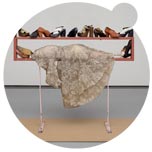 'The Adventure of Reality' explores the impact of cultural (& technological) changes on the depiction of reality From 20 Nov 2016 until 9 Apr 2017 at Forum Frohner in Krems...

Culinary experts selected Babette's spice configurator competition winners: Cross Continent and... One of the jury members was gastronomy critic Florian Holzer...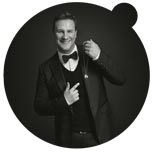 Fashion designer and TV host Guido Maria Kretschmer collaborates with jewelry label Christ Guido Maria Kretschmer is currently probably the most popular...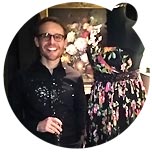 Vienna Insight: 'Los Austriacos' by Tiberius designer Marcos Valenzuela Marcos Valenzuela pays homage to Austrian culture and lifestyle under the title 'Los Austriacos'...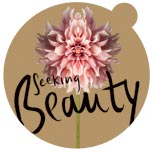 Vienna Art Week 'Seeking Beauty' explores the definition of beauty in art, design From 14 to 20 November, more than 200 events on various locations through the city...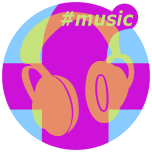 Top Ten Fashionoffice's FashionFeeds #music
Last 7 days: 'C-h-e-m-i-c-a-l - Edit' by The Chemical Brothers; 'Sauvage' by Speelburg; 'Kerala' by Bonobo;...

Last 30 days: 'Black Crow' by Beyond The Wizard's Sleeve; 'Stretch Your Eyes' by Agnes Obel; Paul Kalkbrenner remixed Leonard Cohen's 'You Want It Darker';...


Selected Fashionoffice's SHORT MESSAGES from the temporarily published FashionFeeds (items can be found at the magazine's permanent, chronological archive on fashion.at/mobile).
13 Nov 2016 - #Music video Alicia Keys' 'Blended Family (What You Do For Love)' ft. A$AP Rocky, album 'HERE' (out now)
12 Nov 2016 - #TopOnFashionoffice last 7 days, 12 Nov: 'Los Austriacos' by Tiberius designer Marcos Valenzuela...
12 Nov 2016 - #Music 'Play N Go' Hudson Mohawke; soundtrack (out now) Ubisoft's open-world game 'Watch Dogs 2'
11 Nov 2016 - #Music 'Dance' by Leon Else (released today)
11 Nov 2016 - #Music video filmed with camera used for computer games 'C-h-e-m-i-c-a-l' by The Chemical Brothers