Nov 2016 - IX: Market Insights.

Vienna Insight: Escargot farm, manufactory and bistro Gugumuck Fashionoffice met Andreas Gugumuck at the 'Wiener Handwerk' event and tasted a cooked snail...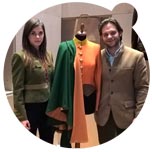 Fashion manufactory Stajan interprets 19th century everyday wear and uniforms of the K.u.K. Monarchy Fashionoffice talked with Paul Stajan of the family owned...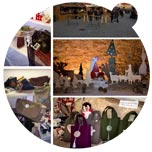 Burgenland, Austria Insight: Bags, shoes and children's toys at the Christmas market in Rust One of the very typical regional markets is the one in Rust. Fashionoffice visited it...

New winter market with fashion design labels: 'Ochs + Esel Wintermarkt' at Creau in Vienna The designer goods range from ceramics to scarves, bags to jewelry...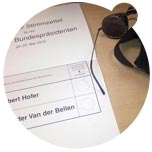 Austrian specialties and the country's presidential election on 4th December. By Fashionoffice's Karin Sawetz The thoughts about the self-image of Austrians have been...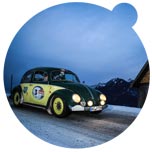 Fashionoffice mountain, early 2017 tip: challenging oldtimer rally at the Schladming-Dachstein region The rally 'Planai-Classic' (it's the 21st) from 5 to 7 January 2017...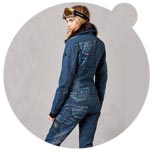 Fashionoffice mountain outfit tip: snow sports items that are inspired by street wear ...such as the denim ski overall from the current Bogner Sport collection...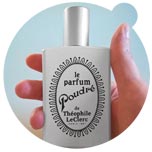 Fashionoffice fragrance tip: powder scent from the late 19th century bottled as perfume by Théophile LeClerc The powder was developed 1881 at LeClerc's pharmacy in Paris...

Marionnaud's 2016 charity toy for SOS Children's Village: donkey 'Emil' Donkey 'Emil' won't be given to the children but to the ones who buy it and donate this way...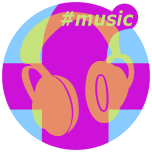 Top Ten Fashionoffice's FashionFeeds #music
Last 7 days: OK Go 'The One Moment'; 'I Feel It Coming' ft Daft Punk by The Weeknd; 'Natural Blue' by Julie Byrne;...

Last 30 days: 'Highs and Lows' by Emeli Sandé; Tourist remix of 'Saint Claude' by Christine and the Queens; 'Anywhere' by Low Island;...


Selected Fashionoffice's SHORT MESSAGES from the temporarily published FashionFeeds (items can be found at the magazine's permanent, chronological archive on fashion.at/mobile).
29 Nov 2016 - Jim James' 'Oslo and Plum' children's story, part of book project 'Stories for Ways and Means' by Waxploitation
29 Nov 2016 - #Music dance club 'Reclaim the Balcony' ft Wolfgang Haffner by Nightmares On Wax, EP 'Ground Floor'
28 Nov 2016 - Film (by Katharina Muske) for video game about traveller culture 'Urban Cowboiz' (based on project at Filmakademie Baden-Wuerttemberg)
28 Nov 2016 - Independent "Wes Anderson directed a Christmas short film for HM and it's like a festive Darjeeling Limited"
28 Nov 2016 - #Music 'Sweet Melodies' debut single by Lizzy Land (trending on Spotify, Hype Machine)
27 Nov 2016 - #Music Henning Fürst Remix of 'We Got Game' by The Radio Dept. from album 'Running Out Of Love'
27 Nov 2016 - #Music from Warp Selections on Spotify: 'History Lesson' by Nicolas Jaar, album 'Sirens'
27 Nov 2016 - #Music 'La Di Da' by VUKOVI, debut album 'VUKOVI' (10 March)
26 Nov 2016 - Nowness series 'The Way We Dress', episode 'Style to the End'
26 Nov 2016 - Trending at Vimeo: Gucci 'Garden' video, Cruise 2017 collection, music 'Il Dolce Suono' Gaetano Donizetti
26 Nov 2016 - Vehicle design education - POLI.design Milano opened registration for free webinar (18 Jan)