Nov 2016 - V: Christmas Decoration, Culinary.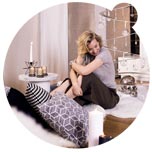 Australian blogger Zanita Whittington introduces into Christmas decoration with Swarovski crystals The collection is published in three styles with videos...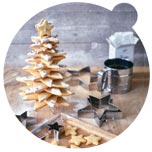 Fashionoffice X-Mas tip: cookies arranged as refillable star tree sculpture ...seen at the X-Mas collection by Depot. The Star Tree set can be re-used in the following years...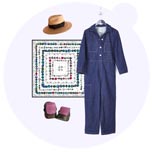 Garden concept store 'The Golden Rabbit' selected tips ...from gardening tools to workwear after nine themes such as for the fashionable, the kitchen-gardener or a Christmas gift tip for children...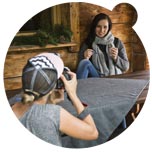 Behind the scenes: Athlete Anna Veith and photographer Mirja Geh for Milka Snowballs campaign The production of the campaign for the chocolate balls with milk cream filling...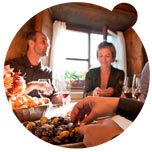 What's behind the European culinary tradition Törggelen? From late September/early October to the beginning of the advent season, South Tyrolean wineries' special gastronomy...

Austrian folk dance 'Trestern' presented with remixed version by artist Thomas Hörl at Volkskundemuseum Thomas Hörl's 'Tresterersie' art-documentary-installation...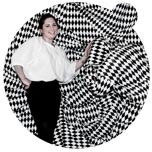 Artist Stephanie Klaura's performative textile installation about privacy in digital era received Bank Austria Award' Visitors can lend out hoodie-overalls made of...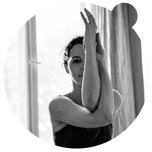 Sabyoga founder Sabina Stehr's tips against winter blues Sabina Stehr elaborated 8 tips for the morning for activating the circulation, stimulating breathing,...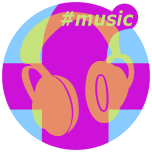 Top Ten Fashionoffice's FashionFeeds #music
Last 30 days: The Last Shadow Puppets' cover of Leonard Cohen's 'Is This What You Wanted'; Paul Kalkbrenner remixed Leonard Cohen's 'You Want It Darker';...

Last 7 days: 'Kerala' by Bonobo; Rolling Stone's 'Paint It, Black' for 'Westworld' TV-series; Leonard Cohen 'Hallelujah';...


Selected Fashionoffice's SHORT MESSAGES from the temporarily published FashionFeeds (items can be found at the magazine's permanent, chronological archive on fashion.at/mobile).
16 Nov 2016 - #Music 'Crave' by Pharrell Williams; soundtrack movie 'Hidden Figures' (album out 9 Dec)
16 Nov 2016 - #Music new at SpotifyUKViral 'Anywhere' - debut single by Low Island
15 Nov 2016 - #Music Soulwax 'Transient Program For Drums And Machinery'; tour dates 2017
15 Nov 2016 - #Music Tourist remix of 'Saint Claude' by Christine and the Queens
15 Nov 2016 - #Music Ikonika remix 'Utopia' by Austra from the upcoming album 'Future Politics' (20 Jan 2017)
15 Nov 2016 - #Music video virtual reality love story '2 Live' ft T.E.E.D. by Boys Noize, album 'Mayday' (out now)
13 Nov 2016 - #Music 'Highs and Lows' by Emeli Sandé, album 'Long Live the Angels' (out now)
13 Nov 2016 - Victoria's Secret Angel Josephine Skriver at the fitting with crystals from Swarovski
13 Nov 2016 - Short docu 'The Artisans' of the 2016 Victoria's Secret Fashion Show (airs on 5 Dec on CBS)