Nov 2016 - VII: Fashionoffice Mountain Tips.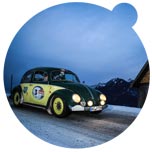 Fashionoffice mountain, early 2017 tip: challenging oldtimer rally at the Schladming-Dachstein region The rally 'Planai-Classic' (it's the 21st) from 5 to 7 January 2017...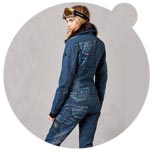 Fashionoffice mountain outfit tip: snow sports items that are inspired by street wear ...such as the denim ski overall from the current Bogner Sport collection...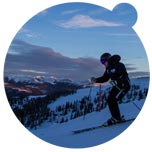 Fashionoffice snow sport tip: early morning skiing ...in the Alps such as with ski sport professional, Olympic gold medalist and record holder of the most medals in...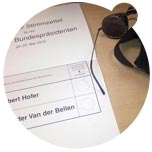 Austrian specialties and the country's presidential election on 4th December. By Fashionoffice's Karin Sawetz The thoughts about the self-image of Austrians have been...

Austrian folk dance 'Trestern' presented with remixed version by artist Thomas Hörl at Volkskundemuseum Thomas Hörl's 'Tresterersie' art-documentary-installation...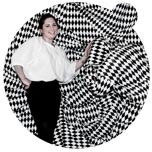 Artist Stephanie Klaura's performative textile installation about privacy in digital era received Bank Austria Award' Visitors can lend out hoodie-overalls made of...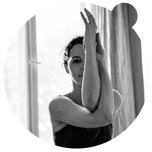 Sabyoga founder Sabina Stehr's tips against winter blues Sabina Stehr elaborated 8 tips for the morning for activating the circulation, stimulating breathing,...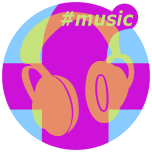 Top Ten Fashionoffice's FashionFeeds #music
Last 30 days: 'Highs and Lows' by Emeli Sandé; 'Settle' by Wishes; 'Traveling Light' by Leonard Cohen;...

Last 7 days: 'Highs and Lows' by Emeli Sandé; Tourist remix of 'Saint Claude' by Christine and the Queens; 'Anywhere' by Low Island;...


Selected Fashionoffice's SHORT MESSAGES from the temporarily published FashionFeeds (items can be found at the magazine's permanent, chronological archive on fashion.at/mobile).
23 Nov 2016 - #Music new at SpotifyUKViral 'I Feel It Coming' ft Daft Punk by The Weeknd
22 Nov 2016 - #Music Pitchfork Best New Track 'Natural Blue' by Julie Byrne, album 'Not Even Happiness' (13 Jan)
21 Nov 2016 - #Music 'Trick Candle' by Nina Diaz, debut full-length album 'The Beat Is Dead' (out now)
21 Nov 2016 - #Music 'Fire' by Justice, album 'Woman' (out now)
20 Nov 2016 - #Music new at SpotifyUSViral 'Human' by Rag'n'Bone Man