Dec 2016 - II: Sports Industry Start-Ups.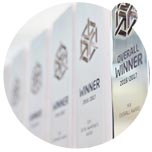 Athleisure pants, arty wetsuits,... winners of 'ISPO Brandnew 2017' selected from sports industry start-ups The ISPO jury selected from around 400 submissions...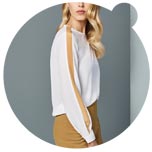 Preview blouse trend Fall/Winter 2017/18: Eterna mixes romantic elegance with sports look for athleisure style Eterna's creative team selected literally 'spicy' colors...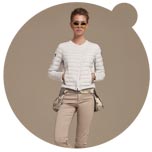 Colmar Originals SS17 is about planets' dream landscapes The collection is inspired by a journey to planets, lunar landscapes and the imagination of a surreal world...

Perfume label Atkinsons teamed up with Silken Favours for nature and Arts & Crafts inspired prints Silken Favours founder and artistic director Vicky Murdoch...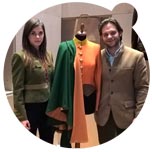 Fashion manufactory Stajan interprets 19th century everyday wear and uniforms of the K.u.K. Monarchy Fashionoffice talked with Paul Stajan of the family owned...

Vienna Insight: Escargot farm, manufactory and bistro Gugumuck Fashionoffice met Andreas Gugumuck at the 'Wiener Handwerk' event and tasted a cooked snail...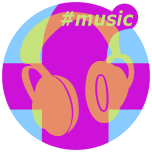 Top Ten Fashionoffice's FashionFeeds #music
Last 30 days: 'Highs and Lows' by Emeli Sandé; OK Go 'The One Moment'; 'Sweet Melodies' by Lizzy Land;...

Last 7 days: 'Sweet Melodies' by Lizzy Land; 'Reclaim the Balcony' ft Wolfgang Haffner by Nightmares On Wax;...


Selected Fashionoffice's SHORT MESSAGES from the temporarily published FashionFeeds (items can be found at the magazine's permanent, chronological archive on fashion.at/mobile).
8 Dec 2016 - #MusicHighlight2016 album 'Electronica 1: The Time Machine' by Jean-Michel Jarre (nominated for Grammy)
8 Dec 2016 - #Music new at SpotifyUKViral 'Lose Your Love' Joe Goddard (musician nominated for Grammy)
7 Dec 2016 - #MusicHighlight2016 album 'Under the Sun' by Mark Pritchard, video 'Beautiful People' ft Thom Yorke
6 Dec 2016 - #Music 'Celebrate' by Anderson .Paak, LP 'Malibu' (nominated for Grammy Awards, 12 Feb ceremony)
6 Dec 2016 - #Music at USSpotifyViral 'Made to Last' by Theo Lawrence and The Hearts, debut EP 'Sticky Icky' (out now)
5 Dec 2016 - #Music video for 'Soothing' 1st track of Laura Marling's 6th's LP 'Semper Femina' (Mar 2017)