Dec 2016 - IV: Design Explorations.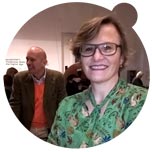 MAK tour with 'Handicraft' curators along historical and contemporary designs The 'Handicraft - Traditional Skills in the Digital Age' curators Tina Zickler and Rainald Franz...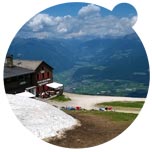 Top Ten Fashionoffice articles uploaded and measured via Blogger in 2016 The exploration of alpinism, history of climbing, hiking with design-artefacts like shoes, clothing,...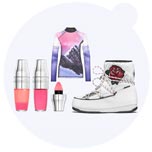 Fashionoffice mountain outfit tip for early 2017: bright colors, florals, sweet scents The candy colored flower, nature inspired outfit tip is intended for activities in the alps...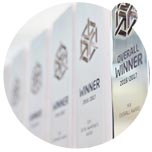 Athleisure pants, arty wetsuits,... winners of 'ISPO Brandnew 2017' selected from sports industry start-ups The ISPO jury selected from around 400 submissions...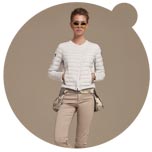 Colmar Originals SS17 is about planets' dream landscapes The collection is inspired by a journey to planets, lunar landscapes and the imagination of a surreal world...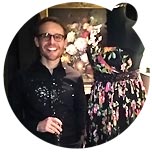 Top Ten Fashionoffice articles at fashion.at/culture in 2016 On top is the Vienna Insight about Tiberius designer Marcos Valenzuela's reflections upon 'Los Austriacos'...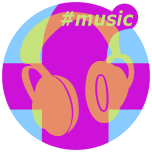 Top Ten Fashionoffice's FashionFeeds #music
Last 30 days: 'Sweet Melodies' by Lizzy Land; 'Highs and Lows' by Emeli Sandé; OK Go 'The One Moment';...

Last 7 days: video 'Soothing' by Laura Marling; 'Made to Last' by Theo Lawrence and The Hearts; video 'Coward' by Yael Naim;...


Selected Fashionoffice's SHORT MESSAGES from the temporarily published FashionFeeds (items can be found at the magazine's permanent, chronological archive on fashion.at/mobile).
14 Dec 2016 - Redesigned natural material for fashion, architecture... by MIT professor Neri Oxman
14 Dec 2016 - #MusicHighlight2016 'Life Itself' by Glass Animals, upcoming LP 'How to Be a Human Being'
14 Dec 2016 - #Music title track of the EP 'Natural Selections' by Sampology (EP out now)
13 Dec 2016 - #FashionFilmHighlight2016 Balmain campaign 'Wolves' by Kanye West ft Vic Mensa, Sia
12 Dec 2016 - #MusicHighlight2016 video 'Aviation' by The Last Shadow Puppets; LP 'Everything You've Come To Expect'
12 Dec 2016 - #FashionFilmHighlight2016 'Kenzo World' written, directed by Spike Jonze
12 Dec 2016 - #MusicHighlight2016 video Boys Noize 'Starchild' ft Poliça, directed by Lil Internet
12 Dec 2016 - #Music dance video 'Silent Wander' by A Copy For Collapse
12 Dec 2016 - #Music new at Spotify Fresh Finds 'Came To Get Funky' by Cazztek
11 Dec 2016 - #MusicHighlight2016 Stereogum writers' Spotify playlist 'Stereogum's Favorite Songs Of 2016'
11 Dec 2016 - #MusicHighlight2016 video 'Frankie Sinatra' by The Avalanches, album 'Wildflower'