Dec 2016 - IX: New Year's Eve Music Playlist.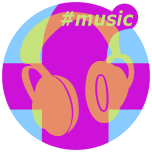 SPECIAL: New Year's Eve 2016 music playlist by Fashionoffice's Karin Sawetz
Fashionoffice's Karin Sawetz created the New Year's Eve (Spotify) playlist of music highlights which were released in 2016 and posted as tips on fashion.at/music.

Journalists, bloggers selected SS17 favorites from VIU eyewear collection One of the favorites for next year are the sunglasses 'The Beau' from the collaborative capsule...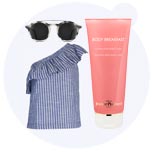 Tip SS2017: Velvet skin for shoulder-free fashion Fashionoffice looked through new and upcoming products for Spring/Summer 2017 and selected three trendy...

Ellen von Unwerth captured new comma spring 2017 fashion in Paris street scenes for the expression of joie de vivre Ellen von Unwerth worked with model Anna Selezneva...

Tiroler Landesmuseen received 'German Design Award 2017' for communication design
The exhibition happened at Ferdinandeum in Innsbruck...

Culinary hacker Carolin Schulze's 3D printed fake bunny at 'Food Revolution 5.0' at MKG Hamburg Carolin Schulze's fake bunny from a 3D printer is one of the artworks...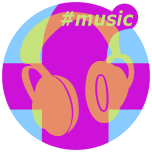 Top Ten Fashionoffice's FashionFeeds #music
Last 7 days: '501's' by Fortunes; The Weeknd's 'Starboy' by SHAED; 'Blame' ft Diplo, Elliphant by Zeds Dead;...

Last 30 days: 'Sweet Melodies' by Lizzy Land; 'La Di Da' by VUKOVI; Henning Fürst Remix of 'We Got Game' by The Radio Dept.;...


Selected Fashionoffice's SHORT MESSAGES from the temporarily published FashionFeeds (items can be found at the magazine's permanent, chronological archive on fashion.at/mobile).
28 Dec 2016 - #Music 'Jalapeño' by Janelle Monáe, Pharrell Williams, soundtrack movie 'Hidden Figures' (out now)
27 Dec 2016 - #Music 'Down' ft Joi by Run The Jewels, album 'Run the Jewels 3' (out now)
26 Dec 2016 - #Music 'Dear World,' by Nine Inch Nails, EP 'Not The Actual Events' (out now)
24 Dec 2016 - #TopOnFashionoffice last 7 days, 24 Dec: Elvis' secretary from Vienna, the city's store culture, and a beauty pioneer
23 Dec 2016 - #Music 'Surfin'' ft Pharrell Williams by Kid Cudi, album 'Passion, Pain and Demon Slayin'' (out now)
23 Dec 2016 - #Music Sia 'The Greatest' ft Kendrick Lamar (KDA Remix) (out now)