Dec 2016 - V: Miss World Grand Final.

Miss World contestant Dragana Stankovic (Miss Austria) in fashion shooting
by photographer Eva-Maria Guggenberger in festive dresses by Eva Poleschinski...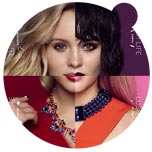 Top Ten Fashionoffice articles on beautyme.com in 2016
The top article is about Clinique's interactive make-up music video 'Lush Life' in collaboration with Zara Larsson...

Top Ten Fashionoffice articles at fashion.at/motor in 2016
On top is the article about Mille Miglia; Lancia started with actress, ambassador of Lancia's Ypsilon Kasia Smutniak...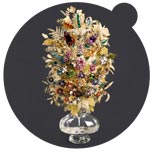 Top Fashionoffice articles via Social Media tools in 2016
Top article in the 'Follows' ranking by AddThis is about the Vienna Jewelry Days (Wiener Schmucktage)...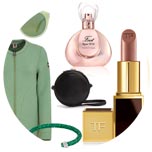 Selection in 2017 'Greenery' style and natural mood: lip stick, skin care, clothing,...
with items by Colmar, Tom Ford, Van Cleef & Arpels, Tromborg, Swarovski, garden store...

Vienna Insight: special sports table, knowledge game about Europe, bags, fabrics for home and fitness Fashionoffice visited a winter market; one of the products was the 'Dish Tennis'...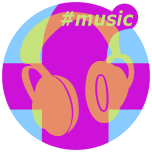 Top Ten Fashionoffice's FashionFeeds #music
Last 7 days: 'Casanova' ft Wyclef Jean by Farina; 'Lose Your Love' by Joe Goddard; video starring Kate Moss...;...

Last 30 days: 'Sweet Melodies' by Lizzy Land; 'Highs and Lows' by Emeli Sandé; OK Go 'The One Moment';...


Selected Fashionoffice's SHORT MESSAGES from the temporarily published FashionFeeds (items can be found at the magazine's permanent, chronological archive on fashion.at/mobile).
16 Dec 2016 - #Music 'Rennen' by Sohn, title track of the upcoming album (13 Jan)
16 Dec 2016 - #MusicHighlight2016 'Bounty Hunters' Röyksopp, 'Star Wars Headspace' compilation
15 Dec 2016 - #Music 'Foldin Clothes' by J. Cole, album '4 Your Eyez Only' (out now)
15 Dec 2016 - #MusicHighlight2016 'Cadillac' by Miguel; soundtrack Netflix 'The Get Down'-series about NY hip-hop
15 Dec 2016 - Sportswear International "Lenzing to increase 50% production and open a new Tencel plant in the US"
15 Dec 2016 - #MusicHighlight2016 album 'Joanne' by Lady Gaga, new video 'Million Reasons'
15 Dec 2016 - #Music 'Break Apart' ft Rhy by Bonobo; 2nd track from album 'Migration' (13 Jan)
14 Dec 2016 - #MusicHighlight2016 'In Common' by Alicia Keys, album 'Here'
14 Dec 2016 - #MusicHighlight2016 video Red Hot Chili Peppers' 'Dark Necessities' directed by Olivia Wilde, album 'The Getaway'