Dec 2016 - VI: Top Photos.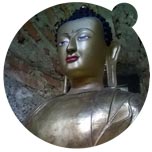 Top articles with editorial photos by Fashionoffice in 2016 One of the preview posts with the highest CTR (Click Through Rate) carries the photo of a Buddhist sculpture and the title 'The world is shaken'...

Picture Organic Clothing's camo jacket for wildlife photographer and reporter Loïc Lechelle Special highlight of FW17/18 is the 'Central Camo White Leaf Jacket' which...

Fashionoffice mountain outfit tip for early 2017: bright colors, florals, sweet scents The candy colored flower, nature inspired outfit tip is intended for activities in the alps...

Exhibitions 2017 at Jewish Museum: Elvis' secretary from Vienna, the city's store culture, and a beauty pioneer Elvis Presley and his secretary Trude Forsher...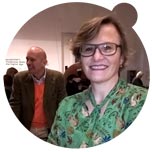 MAK tour with 'Handicraft' curators along historical and contemporary designs The 'Handicraft - Traditional Skills in the Digital Age' curators Tina Zickler and Rainald Franz...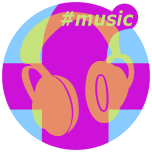 Top Ten Fashionoffice's FashionFeeds #music
Last 7 days: 'Silent Wander' by A Copy For Collapse; 'It Ain't Love' by Carneyval and Jackson Breit; 'Aviation' by The Last Shadow Puppets;...

Last 30 days: 'Sweet Melodies' by Lizzy Land; OK Go 'The One Moment'; 'La Di Da' by VUKOVI; 'Anywhere' by Low Island;...


Selected Fashionoffice's SHORT MESSAGES from the temporarily published FashionFeeds (items can be found at the magazine's permanent, chronological archive on fashion.at/mobile).
19 Dec 2016 - #Music 'Blame' ft Diplo, Elliphant by Zeds Dead, album 'Northern Lights' (out now)
18 Dec 2016 - #Music 'This Is My World' Esterly ft Austin Jenckes (movie 'Assassin's Creed', release starts 21 Dec in US, FR,...)
18 Dec 2016 - Cross-country skiing tips by champion Bernhard Gruber (incl. video)
18 Dec 2016 - 'China' from the 'A Skier's Journey'-films presented by Arc'teryx and Gore-Tex
18 Dec 2016 - #Music 'She's Mine Pt.2' by J. Cole, album '4 Your Eyez Only' (out now)
17 Dec 2016 - #Music 'Beneath With Me' ft Skylar Grey (Kaskade's V.4) by Kaskade + deadmau5
17 Dec 2016 - #Music video 'Bergschrund' by DJ Shadow, album 'The Mountain Will Fall'
17 Dec 2016 - #Music 'Zombies' by Childish Gambino, album 'Awaken, My Love!' (out now)
17 Dec 2016 - #TopOnFashionoffice last 7 days, 17 Dec: Article about special sports table, knowledge game about Europe, bags, fabrics for home and fitness
17 Dec 2016 - #Music 'By Design' ft Andre Benjamin by Kid Cudi, album 'Passion, Pain and Demon Slayin'' (out now)