Dec 2016 - VII: Food. Joie de Vivre. Fitness.

Culinary hacker Carolin Schulze's 3D printed fake bunny at 'Food Revolution 5.0' at MKG Hamburg Carolin Schulze's fake bunny from a 3D printer is one of the artworks...

Ellen von Unwerth captured new comma spring 2017 fashion in Paris street scenes for the expression of joie de vivre Ellen von Unwerth worked with model Anna Selezneva...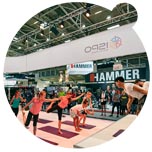 ISPO Munich Health & Fitness spotlight in Feb 2017: Women in sport and the influence of social media Women are in many cases fitter (healthier) and better trained...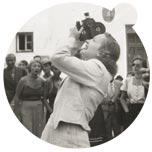 Wien Museum exhibits photos by Robert Haas and explores the influence of Austria and US on his work Marlene Dietrich at the Salzburger Festspiele is one of the images on show...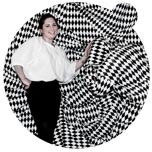 Artist Stephanie Klaura's performative textile installation about privacy in digital era received Bank Austria Award' From 19 January until 26 March 2017 at Bank Austria Kunstforum in Vienna...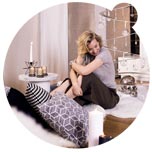 Australian blogger Zanita Whittington introduces into Christmas decoration with Swarovski crystals The collection is published in three styles with videos...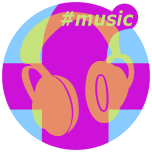 Top Ten Fashionoffice's FashionFeeds #music
Last 7 days: 'Break Apart' ft Rhy by Bonobo; 'Foldin Clothes' by J. Cole; 'Rennen' by Sohn; 'Beneath With Me' ft Skylar Grey...;...

Last 30 days: 'Sweet Melodies' by Lizzy Land; OK Go 'The One Moment'; 'La Di Da' by VUKOVI;...


Selected Fashionoffice's SHORT MESSAGES from the temporarily published FashionFeeds (items can be found at the magazine's permanent, chronological archive on fashion.at/mobile).
21 Dec 2016 - #Music Gorillaz' cartoon figure Murdoc shares 'Dirty Santa Party' playlist
21 Dec 2016 - #Music video 'Please Come Home For Christmas' by Sharon Jones and the Dap-Kings
20 Dec 2016 - #Music Trending on Vimeo - ode to Levi's jeans '501's' by Fortunes
19 Dec 2016 - Video 'Da Da Ding' by Nike selected by Adweek as one of 'The 10 Best Ads of 2016'
19 Dec 2016 - #Music cover of The Weeknd's 'Starboy' by SHAED, Spotify Single