Dec 2016 - VIII: Preview 2017.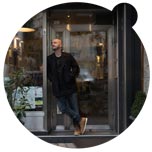 Top Ten articles about fashion, events which happen in 2017 Austrian author Thomas Glavinic, the new ambassador of the 'Urban' shoe collection by Dachstein...

Austrian style expert Irmie Schüch-Schamburek releases the 12th edition of the 'Shopping Guide' ...launch at the at the Pop Up Store event at Kursalon in Vienna...

Fashion and art festival 'Take' released dates for 2017 and opened the submission for projects Until 3 February, projects can be submitted via form published on...

Picture Organic Clothing's camo jacket for wildlife photographer and reporter Loïc Lechelle Special highlight of FW17/18 is the 'Central Camo White Leaf Jacket' which...

Exhibitions 2017 at Jewish Museum: Elvis' secretary from Vienna, the city's store culture, and a beauty pioneer Elvis Presley and his secretary Trude Forsher...

Fashionoffice mountain outfit tip for early 2017: bright colors, florals, sweet scents The candy colored flower, nature inspired outfit tip is intended for activities in the alps...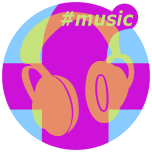 Top Ten Fashionoffice's FashionFeeds #music
Last 30 days: 'Sweet Melodies' by Lizzy Land; OK Go 'The One Moment'; 'La Di Da' by VUKOVI;...

Last 7 days: 'Break Apart' ft Rhy by Bonobo; 'Foldin Clothes' by J. Cole; 'Rennen' by Sohn; 'Beneath With Me' ft Skylar Grey...;...


Selected Fashionoffice's SHORT MESSAGES from the temporarily published FashionFeeds (items can be found at the magazine's permanent, chronological archive on fashion.at/mobile).
3 Dec 2016 - #Music 'The Guide' ft Andre Benjamin by Kid Cudi, album 'Passion, Pain and Demon Slayin'' (out now)
22 Dec 2016 - i-D (video) beauty report from London, New York about make-up for darker skin tones
22 Dec 2016 - #Music video for French pop star YELLE's new song 'Ici and Maintenant' (Here and Now)
22 Dec 2016 - #Music SpotifyUKViral 'Hope' by Michael Giacchino; movie soundtrack 'Rogue One: A Star Wars Story'