Sept 2016 - II: e-Commerce.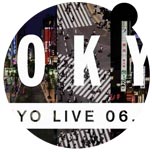 Diesel streams narrative live video with a model walking through Tokyo
At the same time as the video is streaming, the items of the collection can be shopped online...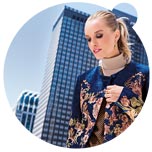 Highlights Fall/Winter 2016/17 seen at TV/online retailer HSE24 presentation
Munich-based TV, online retailer HSE24 presented highlights at a press event in Vienna...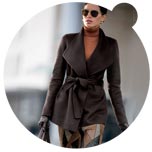 The origins of online retailer Madeleine and the new collection FW 2016/17
Madeleine started in the late 1970s as catalogue reseller; the slogan of the first catalogue...
e-Commerce related FashionFeeds:
3 Sept 2016 - Condé Nast's e-commerce shopping platform Style.com launched
1 Sept 2016 - Fashion Trends 2016 via Google Data: bomber jackets, off-the-shoulder tops and dresses,...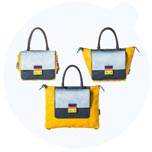 Fashionoffice's practical handbag FW16/17 tip: The Italian label Gabs presents the handbag 'Chiara' which can transform into a shopper, shoulder bag or tote...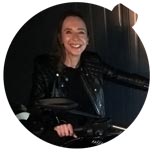 Who are the bad girls and boys?' Views on Austria in SS2016' by Fashionoffice's Karin Sawetz. "In Austria, it seems as if journalists are seen increasingly as bad girls and..."

Sport & tech: ski app for mountain tours on historical smuggler tracks Skiers can follow routes from Ischgl at the Paznaun Valley in Tyrol, Austria to Samnaun in Switzerland...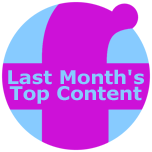 Top (most popular, most viewed) #Fashionoffice content in August 2016
Generated on 1 September 2016; Audience: United States, Austria, Germany,...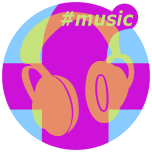 Top Ten Fashionoffice's FashionFeeds #music
Last 30 days: 'Cool Girl' by Tove Lo; 'Moon Tattoo' by Sofi Tukker; Luke Million's version of theme 'Stranger Things';...

Last 7 days: 'All Blue' Tuomo + Markus; 'Run Sister Run' by Cass McCombs; 'Ana Electronic' by Banks and Steelz;...

Selected Fashionoffice's SHORT MESSAGES from the temporarily published FashionFeeds (items can be found at the magazine's permanent, chronological archive on fashion.at/mobile).
4 Sept 2016 - #Music video Jax Jones 'House Work' ft Mike Dunn, MNEK (at BBC Radio 1 Track of the Day playlist)
3 Sept 2016 - #Music 'Midnight Air' 2nd track by Mr Sanka from debut double-A-sided single
3 Sept 2016 - 'Stars of David. The Sound of the 20th Century' at Jewish Museum Vienna (until 16 Oct)
3 Sept 2016 - #TopOnFashionoffice last 7 days, 3 Sept: Viennese couturiers and coiffeurs for Vogue Fashion's Night Out...
3 Sept 2016 - #Music 'Napoleon Complex' by The Divine Comedy; LP 'Foreverland' (out now)
2 Sept 2016 - #Music 'Drone Strike' by Jamie T; LP 'Trick' (released today)
1 Sept 2016 - #Music video 'Beautiful People' ft Thom Yorke by Mark Pritchard
1 Sept 2016 - Great Big Story documentary video "The President's Tailor Survived the Holocaust"
1 Sept 2016 - Parismodes TV jacket trends FW16/17: bomber - glossy uni or color print, motorcycle - wide or narrow,...