Sept 2016 - V: Inspired by Streets.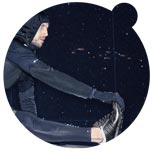 Fashionoffice training FW16/17 tip: Outdoor activities à la Porsche Design Sport by adidas Sports in the streets is one of the trendiest training activities in urban...

Activists, actors, musicians in front of the camera of Jean-Paul Goude for Kenzo x H&M campaign The collection's theme is inspired by the energy of streets and global traditions...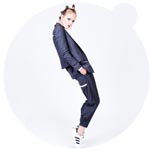 List of fashion labels with booths for instant shopping during MQ Vienna Fashion Week One of the labels is Vis a Vis, a new streetwear brand from Austria, founded by...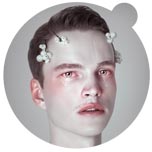 Viennacontemporary preview: Russian artist Oleg Dou's porcelain-like photos seem to portrait people's souls From 22 to 25 Sept, 112 galleries from 28 countries will present...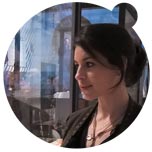 Eva Petric about spirituality, science of the 'Stem Cell Garden' at the Eligius jewelry exhibition at MAK Vienna The embroidery-like nets are cut out of photographs of the artist's...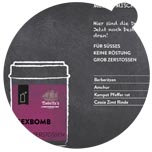 Babette's calls spice configurator masters to a competition The ones who mix virtually their own composition between 15 Sept and 15 Oct take part in the competition...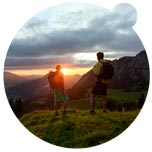 Mountain tours & workshops with photographers in Austria Fashionoffice received dates for mountain tours with professional photographers like Wolfgang Ehn...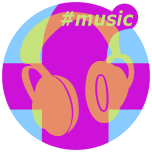 Top Ten Fashionoffice's FashionFeeds #music
Last 30 days: 'Beautiful People' ft Thom Yorke by Mark Pritchard; 'Cool Girl' by Tove Lo; Luke Million's 'Stranger Things';...

Last 7 days: 'Beautiful People' ft Thom Yorke by Mark Pritchard; 'The Greatest' ft Kendrick Lamar by Sia; 'Drone Strike' Jamie T;...

Selected Fashionoffice's SHORT MESSAGES from the temporarily published FashionFeeds (items can be found at the magazine's permanent, chronological archive on fashion.at/mobile).
14 Sept 2016 - #Music BBC Radio 1 live video: Christine and the Queens' cover of Beyoncé's 'Sorry'
13 Sept 2016 - ParismodesTV: Opening Ceremony SS17 with activists like Whoopi Goldberg on stage
12 Sept 2016 - ParismodesTV interview at runway in New York: Lacoste artistic director Felipe Oliveira Baptista
12 Sept 2016 - #Music 'I'll Be Around' by The Growlers; LP 'City Club' (30 Sept)