Sept 2016 - VI: Music Programs. Political Fashion.

Local community #supportmusic projects by Levi's ...have started with Skepta in London and Alicia Keys in Brooklyn. On 22 September, the German initiative...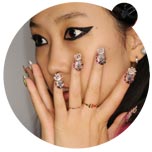 Nail art by CND for politically inspired Libertine SS17 The portrait of Libertine designer Johnson Hartig with crown on nails? Billboard and Hollywood Reporter's 'Pret-a-Reporter'...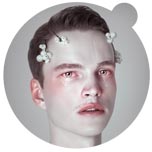 Viennacontemporary preview: Russian artist Oleg Dou's porcelain-like photos seem to portrait people's souls From 22 to 25 Sept, 112 galleries from 28 countries will present...

Perfume label Atkinsons teamed up with Silken Favours for nature and Arts & Crafts inspired prints Silken Favours founder and artistic director Vicky Murdoch...

Interactive show-shop video of Tom Ford AW2016 fashion and beauty fresh from an exclusive dinner in New York ...with guests like Julianne Moore, Rita Ora, Tom Hanks,...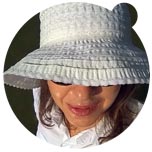 Let's talk about the weather - or politics? Series 'Views on Austria in SS2016' by Fashionoffice's Karin Sawetz. "Up to 30°Celsius in mid-September is statistically..."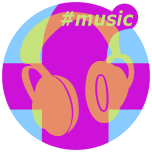 Top Ten Fashionoffice's FashionFeeds #music
Last 7 days: 'Go Robot' Red Hot Chili Peppers; 'Cowboy' Leopold and His Fiction; 'Name On It' Shaed; 'Right Hook' Harrison;...

Last 30 days: 'Beautiful People' ft Thom Yorke by Mark Pritchard; 'Cool Girl' by Tove Lo; Luke Million's 'Stranger Things';...


Selected Fashionoffice's SHORT MESSAGES from the temporarily published FashionFeeds (items can be found at the magazine's permanent, chronological archive on fashion.at/mobile).
16 Sept 2016 - #Music 'Mean What I Mean' Aluna George ft Dreezy, Leikeli 47; album 'I Remember' (released today)
16 Sept 2016 - #Music 'Why So Serious?' by Bibio and Olivier St. Louis; collaborative 'The Serious' EP (out now)
15 Sept 2016 - #Music 'Randy' by Justice; album 'Woman' (announced for November)
14 Sept 2016 - #Music 'Influence' ft Wiz Khalifa by Tove Lo; album 'Lady Wood' (28 Oct)
14 Sept 2016 - #Music video 'Wow' by Beck; album announced for 21 Oct
14 Sept 2016 - #Music #VimeoStaffPick video for tracks 'Run Ricky Run x Higher' by DJ Sliink