Sept 2016 - VII: Beauty. Art.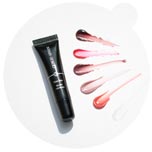 Giorgio Armani Beauty premiere of makeup for all sexes According to Linda Cantello, Giorgio Armani International Make-Up Artist, the unisex concept of the line is...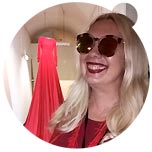 Insights Parallel Vienna (21 - 25 Sept): red dress about politics, up-cycled jeans,... Artist Ona B.'s red dress references a political theme, the so called 'Velvet Revolution'...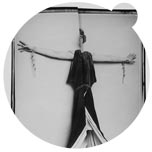 How to create a self-made role model ...seen at Caroline Heider's work at the preview of the art fair 'Vienna Contemporary'. From 22 to 25 September at Marx Halle,...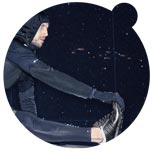 Fashionoffice training FW16/17 tip: Outdoor activities à la Porsche Design Sport by adidas Sports in the streets is one of the trendiest training activities in urban...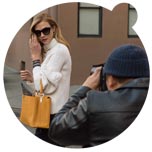 Street style photographer Tommy Ton and Karlie Kloss for Swarovski The images of the Swarovski street style #BeBrilliant campaign photographed by Tommy Ton...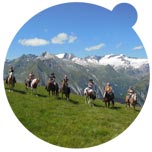 Fashionoffice mountain FW16/17 tip: horse riding tours One of the trending mountain activities here in Austria are horse riding tours. Beloved are Haflinger horses...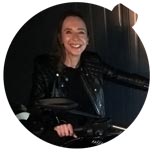 Who are the bad girls and boys? Views on Austria in SS2016' by Fashionoffice's Karin Sawetz. "In Austria, it seems as if journalists are seen increasingly as bad girls and..."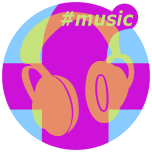 Top Ten Fashionoffice's FashionFeeds #music
Last 30 days: 'Beautiful People' ft Thom Yorke by Mark Pritchard; 'Go Robot' by Red Hot Chili Peppers; Luke Million's 'Stranger Things';...

Last 7 days:'Name On It' by Shaed; video 'Go Robot' by Red Hot Chili Peppers; 'River Man' by Miten; 'Like A Wave' by Cat Clyde;...


Selected Fashionoffice's SHORT MESSAGES from the temporarily published FashionFeeds (items can be found at the magazine's permanent, chronological archive on fashion.at/mobile).
20 Sept 2016 - Jean-Charles de Castelbajac invited filmmaker Barbara Anastacio to his apartment
20 Sept 2016 - New York Times talked with designers about Zaha Hadid's influence; London exhibition 'Extraordinary Process'
20 Sept 2016 - Burberry show London: seasonless men, women collection; inspiration Virginia Woolf 'Orlando'
20 Sept 2016 - #Music video 'Mayday (Snowden O.S.T.)' Boys Noize, footage Oliver Stone movie 'Snowden'
19 Sept 2016 - Kenzo invited Carrie Brownstein to make a film about digital socializing 'The Realest Real'
19 Sept 2016 - #Music 'Hurts' by Emeli Sandé; album 'Long Live the Angels' (11 November)
18 Sept 2016 - #Music 'Pink + White' by Frank Ocean, album 'Blonde' (out now)
18 Sept 2016 - #Music dance video Major Lazer 'Cold Water' ft Justin Bieber and MØ
17 Sept 2016 - #Music Bandwidth remix of 'What Went Down' by Foals (tour in US, Mexico, Chile, Hong Kong...)
17 Sept 2016 - London Fashion Week catwalk video: Jasper Conran Women's Wear SS2017
17 Sept 2016 - Pret-a-Reporter about Post-Brexit London Fashion Week (16 - 20 Sept)
17 Sept 2016 - #Music 'Mama's Gun' by Glass Animals; album 'How To Be a Human Being' (out now)
17 Sept 2016 - #TopOnFashionoffice last 7 days, 17 Sept: Perfume label Atkinsons teamed up with Silken Favours for...