Jan 2017 - I: Detox.

After-New Year's Eve juice tip: Red beets, carrot, raspberries, lemon and apple in a mix Fashionoffice selected one healthy, quick & easy recipe sent by Kenwood...

Fashionoffice tip: Luxury, high-tech and security for urban mobility ...such as with a reflective jacket seen at the SS2017 collection by Porsche Design Sport by adidas....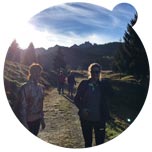 One of the big themes of early new year 2017: Detoxing Carola Schoch founded programs (sports, cooking, holiday tours) and the online shop WellVille with focus on detoxing...

Top Fashionoffice content during 2016
Statistics generated on 1 January 2017 for 12 months: 82.000 global visits from US, AT, DE, FR, UK,...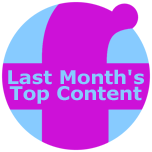 Top (most popular, most viewed) #Fashionoffice content in December 2016
Generated on 1 January 2017; Audience: United States, Austria, Germany,...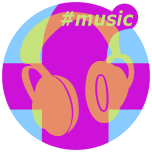 Top Ten Fashionoffice's FashionFeeds #music
Last 7 days: Sia 'The Greatest' ft Kendrick Lamar (KDA Remix); 'Surfin'' ft Pharrell Williams by Kid Cudi;...

Last 30 days: 'Sweet Melodies' by Lizzy Land; '501's' by Fortunes; 'Getting Over You' by LUCA;...


Selected Fashionoffice's SHORT MESSAGES from the temporarily published FashionFeeds (items can be found at the magazine's permanent, chronological archive on fashion.at/mobile).
31 Dec 2016 - #Music 'Penthouse Floor' ft Chance The Rapper by John Legend, LP 'Darkness and Light'
31 Dec 2016 - #Music 'Last Night in Los Feliz' by Niia used for video starring Kylie Jenner and Tyga
31 Dec 2016 - #TopOnFashionoffice last 7 days, 31 Dec: Velvet skin for shoulder-free fashion
30 Dec 2016 - Professor AI, Robotics Noel Sharkey about drone deliveries (of fashion,...) and future of cities
30 Dec 2016 - Great Big Story "This Solar-Powered Plane Can Circle the Globe with No Pollution"
30 Dec 2016 - Filmmaker Oscar Boyson's project 'The Future of Cities' (Copenhagen, New York, Mumbai, Shenzhen,...)
30 Dec 2016 - #Music 'tnodvood104' by Aphex Twin