Jan 2017 - II: Tips for Hair & Skin.

Ever thought why hair is breaking? The cold can be one of the reasons... Chris Mayer is stylist at the hair salon Die Wiener Friseure. His tips concern the prevention of damages...

Fashionoffice: Facial detox Most know about the favors of healing earth. It's used in medicine for skin diseases (acne) or inflammations of bones, teeth; in cosmetics,...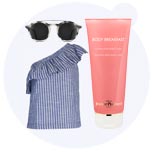 Tip SS2017: Velvet skin for shoulder-free fashion Fashionoffice looked through new and upcoming products for Spring/Summer 2017 and selected three trendy...

Journalists, bloggers selected SS17 favorites from VIU eyewear collection One of the favorites for next year are the sunglasses 'The Beau' from the collaborative capsule...

Austrian style expert Irmie Schüch-Schamburek releases the 12th edition of the 'Shopping Guide' ...launch at the at the Pop Up Store event at Kursalon in Vienna...

Fashion and art festival 'Take' released dates for 2017 and opened the submission for projects Until 3 February, projects can be submitted via form published on...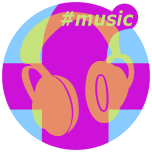 Top Ten Fashionoffice's FashionFeeds #music
Last 7 days: Playlist by Fashionoffice's Karin Sawetz; 'Dear World,' by Nine Inch Nails; 'Jalapeño' by Janelle Monáe,...;...

Last 30 days: Sia 'The Greatest' ft Kendrick Lamar (KDA Remix); 'Surfin'' ft Pharrell Williams by Kid Cudi; '501's' by Fortunes;...


Selected Fashionoffice's SHORT MESSAGES from the temporarily published FashionFeeds (items can be found at the magazine's permanent, chronological archive on fashion.at/mobile).
3 Jan 2017 - #Music 'Kick Ass Women' playlist by Gorillaz' Noodle
3 Jan 2017 - #Music 'Talk to Me' by Run The Jewels, album 'Run the Jewels 3'
2 Jan 2017 - #Music 'Oxygene 17' by Jean-Michel Jarre, album 'Oxygene 3'
2 Jan 2017 - #Music 'Snowcone' by deadmau5, album 'W:/2016ALBUM/'
2 Jan 2017 - Motherboard video report about shoes "The Science Behind Not Wiping Out on Ice This Winter"
2 Jan 2017 - #Music 'No Problem' by deadmau5, album 'W:/2016ALBUM/'
1 Jan 2017 - #Music 'Bright Lights' by Vandelux