Jan 2017 - III: Mobility & Tech.

Electric cars Citroën 'C-Zero' for emov service in Madrid
The car-sharing service emov is part of the sustainable urban mobility policy of Madrid. Digital technology for urban mobility...

Musician Kaskade teamed up with Incase for luggage with tech-optimized storage The carry-on roller, backpack, headphone case, USB light,... is on show at CES in Las Vegas...

Fashionoffice tip: Luxury, high-tech and security for urban mobility ...such as with a reflective jacket seen at the SS2017 collection by Porsche Design Sport by adidas....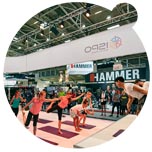 ISPO Munich Health & Fitness spotlight in Feb 2017: Women in sport and the influence of social media Women are in many cases fitter (healthier) and better trained...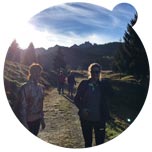 One of the big themes of early new year 2017: Detoxing Carola Schoch founded programs (urban sports activities, cooking, holiday tours) and the online shop WellVille with focus on...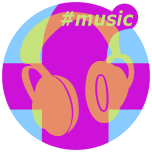 Top Ten Fashionoffice's FashionFeeds #music
Last 30 days: Sia 'The Greatest' ft Kendrick Lamar (KDA Remix); 'Surfin'' ft Pharrell Williams by Kid Cudi; '501's' by Fortunes;...

Last 7 days: Playlist by Fashionoffice's Karin Sawetz; 'Dear World,' by Nine Inch Nails; 'Jalapeño' by Janelle Monáe,...;...


Selected Fashionoffice's SHORT MESSAGES from the temporarily published FashionFeeds (items can be found at the magazine's permanent, chronological archive on fashion.at/mobile).
5 Jan 2017 - #Music 'Shelter' by Vandelux
5 Jan 2017 - #Music 'Rooting For You' by London Grammar
5 Jan 2017 - Stephanie Klaura's textile installation about privacy in digital era (19 Jan - 26 Mar, Bank Austria Kunstforum Vienna)
5 Jan 2017 - The Telegraph "Could 'camouflage' fashion help you hide from facial recognition technology?"
4 Jan 2017 - #Music video 'Never Give Up' by Sia from the 'Lion' movie soundtrack