Jan 2017 - IV: Cold Weather.

Cold weather style inspired by AI robots of the movie Star Wars Three pieces are inspired by the most iconic AI robots in movie history, especially R2-D2 from the Star Wars movies...

Ever thought why hair is breaking? The cold can be one of the reasons... Chris Mayer is stylist at the hair salon Die Wiener Friseure. His tips concern the prevention of damages...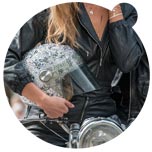 'Crystal Wishes' collection by Swarovski is inspired by love, romance and the urban chic of Paris Keys and locks which are used by couples as symbols of their love are core signs...

Ellen von Unwerth captured new comma spring 2017 fashion in Paris street scenes for the expression of joie de vivre Ellen von Unwerth worked with model Anna Selezneva...

Fashionoffice tip: Facial detox Most know about the favors of healing earth. It's used in medicine for skin diseases (acne) or inflammations of bones, teeth; in cosmetics,...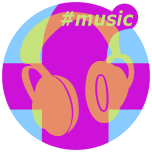 Top Ten Fashionoffice's FashionFeeds #music
Last 30 days: Sia 'The Greatest' ft Kendrick Lamar (KDA Remix); 'Surfin'' ft Pharrell Williams by Kid Cudi; '501's' by Fortunes;...
Last 7 days: John Legend 'Penthouse Floor' ft Chance The Rapper; 'Last Night in Los Feliz' Niia; 'tnodvood104' Aphex Twin;...


Selected Fashionoffice's SHORT MESSAGES from the temporarily published FashionFeeds (items can be found at the magazine's permanent, chronological archive on fashion.at/mobile).
8 Jan 2017 - GQ portrait: rapper Tinie Tempah about his brand 'What We Wear' (catwalk debut #LFWM London FW Men)
8 Jan 2017 - #Music 'Parallel Lines' (ft Phantogram) by A-Trak in Drunken Masters remix
7 Jan 2017 - Fashion film at London Fashion Week Men's Jan 2017 - jewelry collection 'Lucky Star' by Alan Crocetti
7 Jan 2017 - #TopOnFashionoffice last 7 days, 7 Jan: Luxury, high-tech and security for urban mobility
6 Jan 2017 - #Music video 'Bungalow' by Austrian band Bilderbuch, album 'Magic Life' (17 Feb)
6 Jan 2017 - #Music 'You Don't Get It' by Harlea
5 Jan 2017 - Adweek insight into CES (Consumer Electronics Show) "AI, VR and IoT will be front and center"
5 Jan 2017 - #Music video 'Hard Liquor' by Sohn, album 'Rennen' (13 Jan)