Jan 2017 - IX: Cars & Shoes. Tea & Fashion.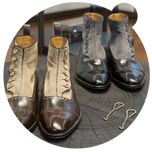 Collezione Automobili Lamborghini's special editions of shoes and clothing spread the 'Made in Italy' spirit Men's, women's wear by Hettabretz, footwear by Enzo Bonafè...

Print from the 'Dollhouse' AW17/18 collection by Lena Hoschek used for Kissa tea 'Supermodel's Secret' The two Austrian brands' limited edition of pink-leo...

Jewelry trend Spring 2017: florals, pastel tones and layering of rings, bracelets, necklaces Pandora released some images of the Spring 2017 'Radiant Bloom' jewelry...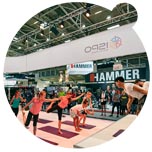 ISPO Munich Health & Fitness spotlight in Feb 2017: Women in sport and the influence of social media Women are in many cases fitter (healthier) and better trained...

Mini Veggie Burgers recipe from Braun's 'Baby Nutrition Centre' is easy to make and can be served adults too Currently, the discussion about vegetarian or not vegetarian...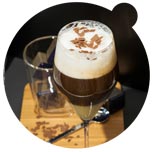 Fashionoffice cocktail tip: stimulating soothing coffee egg liqueur Coffee system brand 'Qbo' (belongs to Tchibo) teamed up with blogger Michael Krist of Kitchen-News.at...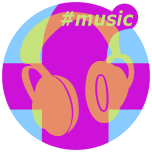 Top Ten Fashionoffice's FashionFeeds #music
Last 7 days: 'Comfort Fit' by Evvol; 'One Night While Hunting For Faeries...' by The Flaming Lips; 'Shape Of You' by Ed Sheeran;...

Last 30 days: 'Comfort Fit' by Evvol; Sia 'The Greatest' ft Kendrick Lamar (KDA Remix); 'Shape Of You' by Ed Sheeran;...


Selected Fashionoffice's SHORT MESSAGES from the temporarily published FashionFeeds (items can be found at the magazine's permanent, chronological archive on fashion.at/mobile).
21 Jan 2017 - #TopOnFashionoffice last 7 days, 21 Jan: Tiberius designer Marcos Valenzuela's gowns for the concert performance of the opera 'The Miracle of Heliane'
20 Jan 2017 - #Music 'A Little Uncanny' by Conor Oberst
20 Jan 2017 - #Music 'Johny' by Sofi Tukker
19 Jan 2017 - #Music 'Hot Thoughts' by Spoon, title track of new album (17 Mar via Matador Records)