Jan 2017 - VI: Nutrition Trends.

Mini Veggie Burgers recipe from Braun's 'Baby Nutrition Centre' is easy to make and can be served adults too Currently, the discussion about vegetarian or not vegetarian...

Culinary hacker Carolin Schulze's 3D printed fake bunny at 'Food Revolution 5.0' at MKG Hamburg Carolin Schulze's fake bunny from a 3D printer is one of the artworks...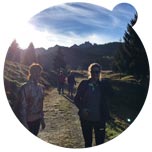 One of the big themes of early new year 2017: Detoxing Carola Schoch founded programs (sports, cooking, holiday tours) and the superfood online shop WellVille with focus on detoxing...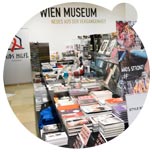 Life Ball's annual 'Style Bible' turned into a politically motivated 'Life Bible' This year's 'Bible' of the charity event 'Life Ball' (happens on 10 June at Vienna's City Hall) changed...

Jewelry trend Spring 2017: florals, pastel tones and layering of rings, bracelets, necklaces Pandora released some images of the Spring 2017 'Radiant Bloom' jewelry...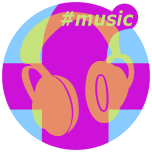 Top Ten Fashionoffice's FashionFeeds #music
Last 7 days: 'Never Give Up' Sia; 'Hard Liquor' Sohn; 'Shelter' Vandelux; 'Rooting For You' London Grammar; 'Bungalow' Bilderbuch;...

Last 30 days: Sia 'The Greatest' ft Kendrick Lamar (KDA Remix); 'Surfin'' ft Pharrell Williams by Kid Cudi; 'Last Night in Los Feliz' by Niia;...


Selected Fashionoffice's SHORT MESSAGES from the temporarily published FashionFeeds (items can be found at the magazine's permanent, chronological archive on fashion.at/mobile).
13 Jan 2017 - #Music 'One Night While Hunting For Faeries...' by The Flaming Lips, album 'Oczy Mlody' (released today)
13 Jan 2017 - #Music 'Gold' by Iggy Pop, soundtrack 'Gold' (movie release end Jan in US, April in DE, FR,...)
12 Jan 2017 - #Music video 'All About Me' by Syd, upcoming album 'Fin'
11 Jan 2017 - #Music video inspired by Steven Meisel's campaign for Calvin Klein 'Comfort Fit' by Evvol
11 Jan 2017 - #Music 'Wild Fire' by Laura Marling, album 'Semper Femina' (10 March)