Jan 2017 - VIII: Ski Glam.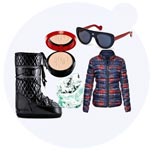 Outfit tip inspired by Austria's glam ski spot Kitzbühel Kitzbühel is Austria's most glamorous ski region and motivates brands, media each year again for styling tips...

Fashionoffice mountain outfit tip for early 2017: bright colors, florals, sweet scents The candy colored flower, nature inspired outfit tip is intended for activities in the alps...

Cold weather style inspired by AI robots of the movie Star Wars Three pieces are inspired by the most iconic AI robots in movie history, especially R2-D2 from the Star Wars movies...

The esthetics of a retro-futuristic world applied to the new 'Ducati Diavel Diesel' motorbike Desel and Ducati premiered the new bike 'Diavel' as a synergy of fashion and...

Musician Kaskade teamed up with Incase for luggage with tech-optimized storage The carry-on roller, backpack, headphone case, USB light,... are on show at CES Las Vegas...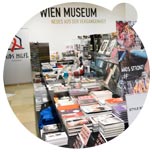 Life Ball's annual 'Style Bible' turned into a politically motivated 'Life Bible' This year's 'Bible' of the charity event 'Life Ball' (happens on 10 June at Vienna's City Hall) changed...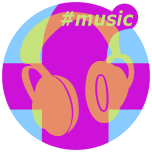 Top Ten Fashionoffice's FashionFeeds #music
Last 7 days: 'Comfort Fit' by Evvol; 'Shape Of You' by Ed Sheeran; 'City Of Stars' ft Emma Stone, Ryan Gosling by Justin Hurwitz;...

Last 30 days: Sia 'The Greatest' ft Kendrick Lamar (KDA Remix); 'Surfin'' ft Pharrell Williams by Kid Cudi; 'Last Night in Los Feliz' by Niia;...


Selected Fashionoffice's SHORT MESSAGES from the temporarily published FashionFeeds (items can be found at the magazine's permanent, chronological archive on fashion.at/mobile).
19 Jan 2017 - #Music film/video 'Takes You Like A Rose' by Victoria+Jean
18 Jan 2017 - #Music 'Vampire' by Mai Lan
18 Jan 2017 - #Music 'This I Know' by Hanni El Khatib, album 'Savage Times' (17 Feb via Innovative Leisure)
17 Jan 2017 - Etro presents Men's FW17/18 (inspired by world's mountains) with film and digitally reworked catwalk video
17 Jan 2017 - #Music 'Don't Be Long' by Army of Bones, self-titled debut album (3 Mar)
17 Jan 2017 - #Music lyric video 'Troubled Times' by Green Day, album 'Revolution Radio'
16 Jan 2017 - Behind the scenes, making of Versace 'Tribe' Men FW17 inspired by 'Fearless in the Face of Fear'