Jan 2017 - X: Views Without Filters.

Nina Andersson Voigt captured for Monki campaign women in swim- and underwear naturally without filters Perhaps that's the reason why the lookbook images'...

'Playing on thin or thick ice?' by Fashionoffice's Karin Sawetz ...political fight-speeches shouldn't replace proper political discourses - the last mentioned duty is what for...

The esthetics of a retro-futuristic world applied to the new 'Ducati Diavel Diesel' motorbike Diesel and Ducati premiered the new bike 'Diavel' as a synergy of fashion and...

Tiberius designer Marcos Valenzuela's gowns for the concert performance of the opera 'The Miracle of Heliane' In a video by Volksoper Wien, the designer speaks about...

The collaboration between choreographer Merce Cunningham and designer Rei Kawakubo
...is one of the themes at the exhibitions at MCA Chicago & Walker Art Center...

Fashion and art festival 'Take' released dates for 2017 and opened the submission for projects Until 3 February, projects can be submitted via form published on...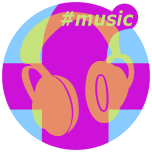 Top Ten Fashionoffice's FashionFeeds #music
Last 30 days: 'Comfort Fit' by Evvol; 'Shape Of You' by Ed Sheeran; Sia 'The Greatest' ft Kendrick Lamar (KDA Remix);...

Last 7 days: 'Comfort Fit' by Evvol; 'One Night While Hunting For Faeries...' by The Flaming Lips; 'Shape Of You' by Ed Sheeran;...


Selected Fashionoffice's SHORT MESSAGES from the temporarily published FashionFeeds (items can be found at the magazine's permanent, chronological archive on fashion.at/mobile).
23 Jan 2017 - #Music 'Anymore' by Goldfrapp, album 'Silver Eye' (31 March)
23 Jan 2017 - #Music SpotifyViralUK 'You Don't Know Me' by Jax Jones ft. Raye
22 Jan 2017 - #Music 'I Give You Power' by Arcade Fire ft. Mavis Staples
22 Jan 2017 - Documentary on Nowness "The Way We Dress: Women in Uniform"
21 Jan 2017 - #Music 'Freepower' by Austra, album 'Future Politics'