Jan 2017 - XII: Methods For A Better Future.

H&M continues recycling initiative with video 'Bring it on' and voucher options The press release about the new video 'Bring it on' for H&M's global recycling initiative...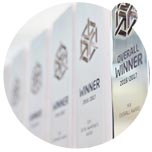 Athleisure pants, arty wetsuits,... winners of 'ISPO Brandnew 2017' selected from sports industry start-ups The ISPO jury selected from around 400 submissions; winners show their products at ISPO MUNICH from 5 to 8 February 2017...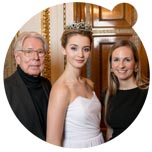 Bundy Bundy's hairstyling for the #ViennaOperaBall debutants' heads with Swarovski tiara by Karl Lagerfeld The Vienna Opera Ball (23 February) appears to become more...

Nina Andersson Voigt captured for Monki campaign women in swim- and underwear naturally without filters Perhaps that's the reason why the lookbook images'...

Jewelry trend Spring 2017: florals, pastel tones and layering of rings, bracelets, necklaces Pandora released some images of the Spring 2017 'Radiant Bloom' jewelry...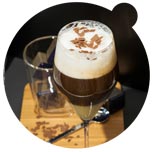 Fashionoffice cocktail tip: stimulating soothing coffee egg liqueur Coffee system brand 'Qbo' (belongs to Tchibo) teamed up with blogger Michael Krist of Kitchen-News.at...

Mini Veggie Burgers recipe from Braun's 'Baby Nutrition Centre' is easy to make and can be served adults too Currently, the discussion about vegetarian or not vegetarian...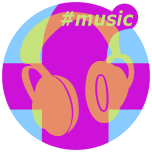 Top Ten Fashionoffice's FashionFeeds #music
Last 30 days: 'Comfort Fit' by Evvol; 'Shape Of You' by Ed Sheeran; 'Last Night in Los Feliz' by Niia; 'Penthouse Floor' ft Chance The Rapper by John Legend;...

Last 7 days: 'A Little Uncanny' by Conor Oberst; 'Johny' by Sofi Tukker; 'Hot Thoughts' by Spoon; 'Freepower' by Austra;...


Selected Fashionoffice's SHORT MESSAGES from the temporarily published FashionFeeds (items can be found at the magazine's permanent, chronological archive on fashion.at/mobile).
29 Jan 2017 - #Music 'Burning Man' ft Post Malone by watt
29 Jan 2017 - #Music 'Hideout' by Parcels, 'EP 'Hideout'
28 Jan 2017 - #Music SpotifyUSViral 'Temple, Mosque, Church' by Slow Joe and the Ginger Accident, album 'Let Me Be Gone' (17 Feb)
28 Jan 2017 - #TopOnFashionoffice last 7 days, 28 Jan: 'Playing on thin or thick ice?' by Fashionoffice's Karin Sawetz
27 Jan 2017 - #Music video 'I'm Better' by Missy Elliott
27 Jan 2017 - #Music 'Automaton' by Jamiroquai, title track of the new album (31 March)