Jan 2017 - XIII: Traveling.

Gina Drewes 'Wanderlust' collection photographed on trains, at railway stations by Jürgen Hammerschmid Jürgen Hammerschmid used authentic 'wanderlust' sceneries...

Fashionoffice spring 2017 tip: Cosmopolitan Style Fashionoffice collected several pieces - fashion, jewelry, beauty, perfume - for the 'Cosmopolitan Style'...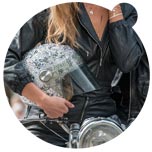 'Crystal Wishes' collection by Swarovski is inspired by love, romance and the urban chic of Paris Keys and locks which are used by couples as symbols of their love are core signs...

Print from the 'Dollhouse' AW17/18 collection by Lena Hoschek used for Kissa tea 'Supermodel's Secret' The two Austrian brands' limited edition of pink-leo...

Journalists, bloggers selected SS17 favorites from VIU eyewear collection One of the favorites for next year are the sunglasses 'The Beau' from the collaborative capsule...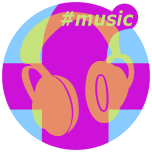 Top Ten Fashionoffice's FashionFeeds #music
Last 7 days: 'I Give You Power' by Arcade Fire ft. Mavis Staples; 'You Don't Know Me' by Jax Jones ft. Raye; 'Freepower' by Austra;...

Last 30 days: 'Comfort Fit' by Evvol; 'Shape Of You' by Ed Sheeran; 'Last Night in Los Feliz' by Niia; 'Penthouse Floor' ft Chance The Rapper by John Legend;...


Selected Fashionoffice's SHORT MESSAGES from the temporarily published FashionFeeds (items can be found at the magazine's permanent, chronological archive on fashion.at/mobile).
31 Jan 2017 - #Music video 'Shape of You' by Ed Sheeran
31 Jan 2017 - #Music video 'Shock Horror' by Shy Luv, Jones (track currently in various charts)
30 Jan 2017 - #Music 'Doomsday' by Ryan Adams, album 'Prisoner' (17 Feb)
30 Jan 2017 - #Music 'Gentle Storm' by Elbow, album 'Little Fictions' (3 Feb)