October 2017 - I: Jewelry. Lingerie.

Vienna Insight: 'Artistar Jewels' exhibition at Tiberius The owners of the fashion label and concept store Tiberius Karl Ammerer & Marcos Valenzuela invited to the show of...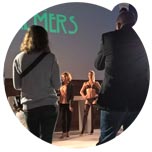 Koloman Moser, Josef Hoffmann inspired 'Art Nouveau' lingerie by Palmers Palmers' Head of Design Gabriele Schöller collaborated closely with the MAK museum team...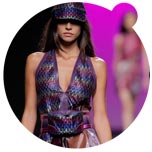 Lust for the beach? Highlights SS2018 seen at Madrid Fashion Week: Gusto Barcelona and... The 'Call me Tomorrow' SS18 collection by Custo Barcelona is made of...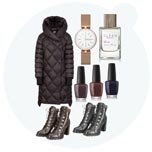 Fashionoffice AW tip for colder days: Understated high-tech and natural colors of the earth Fashionoffice selected items such as the hybrid smartwatch by Danish label...

Touring to selected locations of Vienna Design Week (29 Sept - 8 Oct) via digital map such as to the QWSTION store where travel bags designed by ECAL students are on show...

Insight into the program of the gallery festival 'curated by_vienna' dedicated to language and art in the digital era From 15 September to 14 October...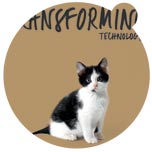 Digitalisation, art, design, fashion seen at the Vienna Art Week 2017 magazine 'Transforming Technology' From 13 to 19 November, the annual Vienna Art Week...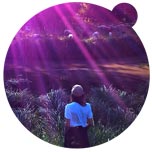 "The sheep's illumination is a fake!" by Karin Sawetz, publisher Fashionoffice "The image's purple unearthly rays were produced by dirt - such as fake is often produced by dirt..."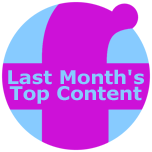 Top (most popular, most viewed) #Fashionoffice content in September 2017
Generated on 1 October 2017; Audience: United States, Austria, Germany,...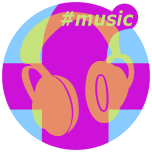 Top Ten Fashionoffice's FashionFeeds #music
Last 7 days: 'Bluebirds Over the Mountain' by Robert Plant ft Chrissie Hynde; 'The Calling' by The Killers; 'Press Enter To Exit' by The Horrors;...

Last 30 days: 'Come Together' by Gary Clark Jr.; 'How We Got By' ft James Blake by Mount Kimbie; 'Rest' by Charlotte Gainsbourg; 'Spent the Day in Bed' by Morrissey;...


Selected Fashionoffice's SHORT MESSAGES from the temporarily published FashionFeeds (items can be found at the magazine's permanent, chronological archive on fashion.at/mobile).
3 Oct 2017 - Vitra about interior designer, textile artist Alexander Girard and Akris creative director Albert Kriemler
3 Oct 2017 - Paris Fashion Week: Akris SS18; Albert Kriemler pays tribute to interior, furniture,... designer Alexander Girard
3 Oct 2017 - #Music video 'Los Ageless' by St. Vincent, album 'MASSEDUCTION' (13 Oct)
1 Oct 2017 - Paris Fashion Week (ready-to-wear, runway show video): Balenciaga Spring/Summer 2018 by Demna Gvasalia