October 2017 - II: Robots & Shoes.

Adidas Speedfactory produces shoe series designed after the research on runner demands in London, Paris, New York,... ...automated manufacturing and data-driven design...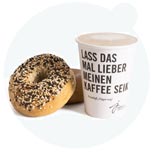 Culinary tip: Joseph Brot bakery opened its 5th location as café & bagel manufactory The bread specialists announce with the motto 'Vienna instead of New York' that...

Vienna shopping tip in October: Collections by designers of Vienna Fashion Week temporarily at Runway store From 16 until 21 October, the pop-up store...

Preview: Traveling fair blickfang in Vienna From 27 until 29 Oct, around 150 design labels (fashion, jewelry, furniture,...) such as Hungarian shoe company 'Dyan'...

Vienna Insight: Perfumery Nägele & Strubell invited Oliver Valverde for the presentation of his perfume range Oliver & Co started 2009 and received this year...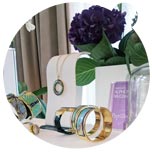 Freywille presented 3 premieres: Jewelry without art pattern, rosé gold items and a perfume duo composed to harmonize between him and her. Fashionoffice took snapshots...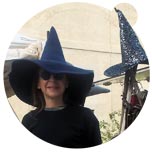 'What's good, what's evil?' by Karin Sawetz, publisher Fashionoffice Austrians haven't only adopted Halloween from US; Austria's communication specialists acquired also...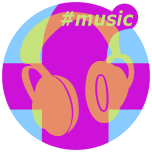 Top Ten Fashionoffice's FashionFeeds #music
Last 7 days: 'Everybody Knows' by Kimbra; 'Bluebirds Over the Mountain' by Robert Plant ft Chrissie Hynde; 'The Calling' by The Killers; 'Press Enter To Exit' by The Horrors;...

Last 30 days: 'Press Enter To Exit' by The Horrors; 'The Calling' by The Killers,; Beatles' cover 'Come Together' by Gary Clark Jr.;...


Selected Fashionoffice's SHORT MESSAGES from the temporarily published FashionFeeds (items can be found at the magazine's permanent, chronological archive on fashion.at/mobile).
8 Oct 2017 - Red Bull 'The Sound of Speed' series: Behind-the-scenes at the making of mountain bike videos' sound effects
7 Oct 2017 - Outdoor clothing, gear retailer REI presents Caroline Gleich in 'Follow Through' film about beauty and risks of ski mountaineering
7 Oct 2017 - #TopOnFashionoffice last 7 days, 7 Oct: 'Artistar Jewels' exhibition at Tiberius...
6 Oct 2017 - #Music 'Almost Human' by Lauren Daigle, soundtrack by Hans Zimmer, Benjamin Wallfisch for movie 'Blade Runner 2049'
6 Oct 2017 - #Music video 'Mad As Hell' by U.S. Girls