October 2017 - III: Art & Family. Football & Fashion.

Max Mara Art Prize winner Emma Hart's 'Mamma Mia!' installation with story-telling patterns ...and ceramics is derived from research on family dynamics. From 15 October...

Austrian top football club SK Rapid Wien released photos of players in new men's wear by bugatti Players Boli Bolingoli and Veton Berisha photographed by Michael Markl at the Allianz...

Eva Poleschinski plays for this season's evening & cocktail wear with constructed and feather-light volumes The new collection was set in scene on lava-terrain in Iceland...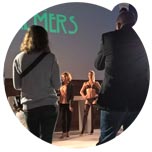 Koloman Moser, Josef Hoffmann inspired 'Art Nouveau' lingerie by Palmers Palmers' Head of Design Gabriele Schöller collaborated closely with the MAK museum team...

Vienna Insight: 'Artistar Jewels' exhibition at Tiberius The owners of the fashion label and concept store Tiberius Karl Ammerer & Marcos Valenzuela invited to the show of...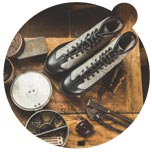 18th century Ausseer loden shoe crafts inspired Dachstein designer Christoph Döttelmayer for new alpine boots The new 'Bergwerk' boot from the 'Alpine Lifestyle'...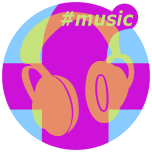 Top Ten Fashionoffice's FashionFeeds #music
Last 7 days: 'Los Ageless' by St. Vincent; 'Drink I'm Sippin On' by Yaeji; 'Bluebirds Over the Mountain' by Robert Plant ft Chrissie Hynde; 'The Calling' by The Killers;...

Last 30 days: 'Press Enter To Exit' by The Horrors; 'The Calling' by The Killers,; Beatles' cover 'Come Together' by Gary Clark Jr.;...


Selected Fashionoffice's SHORT MESSAGES from the temporarily published FashionFeeds (items can be found at the magazine's permanent, chronological archive on fashion.at/mobile).
11 Oct 2017 - #Music video 'Treasure Map' by Bonnie Prince Billie for nature-adventure documentary 'The Lure'
10 Oct 2017 - #Music 'Repeat' ft. Samantha Urbani by CID RIM (Austrian producer, drummer Clemens Bacher), album 'Material' (20 Oct)
9 Oct 2017 - Quartz article about the legendary 'Blade Runner' costume design, the impact on fashion designers and the costumes of the sequel
8 Oct 2017 - #Music 'How Long' by Charlie Puth, album 'Voicenotes' (release in 2018)