October 2017 - IV: Designer Watches. Culinary & Fashion.

Rado 'True Designers' Collection', launched at Vienna Design Week, is presented with portrait series One of the international designers is Rainer Mutsch...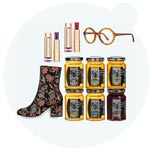 Autumn tip: Selection of fashion and beauty items inspired by the colors of wine jelly
One of the country's finest manufactories for filling natural products like fruits as jam,...

Austria Insight: Krampusse in the Salzburger valley Rauris are called 'Rauris Toifi', the 'Rauris Devils' Each year on 5 December on occasion of the feast of Saint Nicholas...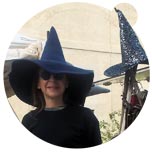 'What's good, what's evil?' by Karin Sawetz, publisher Fashionoffice Austrians haven't only adopted Halloween from US; Austria's communication specialists acquired also...

Vienna shopping tip in October: Collections by designers of Vienna Fashion Week temporarily at Runway store From 16 until 21 October, the pop-up store...

Adidas Speedfactory produces shoe series designed after the research on runner demands in London, Paris, New York,... ...automated manufacturing and data-driven design...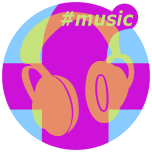 Top Ten Fashionoffice's FashionFeeds #music
Last 30 days: 'Press Enter To Exit' by The Horrors; 'The Calling' by The Killers; Beatles' cover 'Come Together' by Gary Clark Jr.;...

Last 7 days: 'Almost Human' by Lauren Daigle; 'How Long' by Charlie Puth; 'Mad As Hell' by U.S. Girls; 'Los Ageless' by St. Vincent;...


Selected Fashionoffice's SHORT MESSAGES from the temporarily published FashionFeeds (items can be found at the magazine's permanent, chronological archive on fashion.at/mobile).
16 Oct 2017 - #Music 'Dreams' Colors Mix by Beck, album 'Colors' (out now)
14 Oct 2017 - #TopOnFashionoffice last 7 days, 14 Oct: 'What's good, what's evil?' by Karin Sawetz, publisher Fashionoffice;...
14 Oct 2017 - #Music 'Carving Up the World Again...a wall and not a fence' by Robert Plant, album 'Carry Fire' (out now)
13 Oct 2017 - #Music 'Passion' by Awolnation (released today)
12 Oct 2017 - #Music new single 'Crawl' by Joseph J. Jones
11 Oct 2017 - #Music 'Wall Of Glass' by Liam Gallagher, album 'As You Were' (out now)