October 2017 - V: Matcha Recipes. Beauty Pioneer.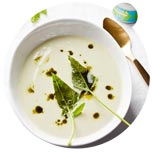 Kissa Tea's new recipes (soup, smoothie bowl) are made with energizing matcha and recommended for autumn days The 'Matcha Kohlrabi Coconut Soup'...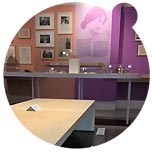 Vienna Insight: Life and lifestyle of beauty pioneer Helena Rubinstein exhibited by Jewish Museum at Museum Judenplatz ...around 300 artefacts from powder cases, mascara...

Max Mara Art Prize winner Emma Hart's 'Mamma Mia!' installation with story-telling patterns ...and ceramics is derived from research on family dynamics. From 15 October...

Austrian top football club SK Rapid Wien released photos of players in new men's wear by bugatti Players Boli Bolingoli and Veton Berisha photographed by Michael Markl at the Allianz...

Preview: Traveling fair blickfang in Vienna From 27 until 29 Oct, around 150 design labels (fashion, jewelry, furniture,...) such as Hungarian shoe company 'Dyan'...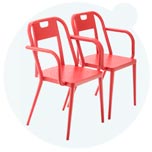 Artist Ineke Hans created the 'Kunsthalle Wien Chair' inspired by the Adolf Loos/Thonet coffee house chair From 28 Sept until 12 Nov, Dutch in London based artist...

Design duo Lucy D's Augarten X Lobmeyr melange cup with glass pays homage to Viennese coffee house culture The Viennese tradition of drinking coffee in special cafés is...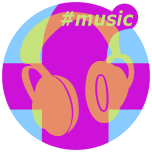 Top Ten Fashionoffice's FashionFeeds #music
Last 7 days: 'How Long' by Charlie Puth; 'Repeat' ft. Samantha Urbani by CID RIM; 'Treasure Map' by Bonnie Prince Billie; 'Wall Of Glass' by Liam Gallagher;...

Last 30 days: 'Press Enter To Exit' by The Horrors; 'The Calling' by The Killers; Beatles' cover 'Come Together' by Gary Clark Jr.;...


Selected Fashionoffice's SHORT MESSAGES from the temporarily published FashionFeeds (items can be found at the magazine's permanent, chronological archive on fashion.at/mobile).
18 Oct 2017 - Nowness 'Define Beauty' series: video showing 365 layers of makeup applied in one day on a model's face
18 Oct 2017 - #Music 'Carry Fire' by Robert Plant, title track of the new album (out now)
17 Oct 2017 - #Music 'Frozen' ft Method Man, Killa Priest, Chris Rivers by Wu-Tang Clan, album 'The Saga Continues' (out now)