October 2017 - VI: Presentations in Los Angeles & Vienna.

Pictures, video from the Erdem x H&M women's and men's wear show with partly gender neutral items in Los Angeles Kirsten Dunst appeared in Erdem x H&M suit...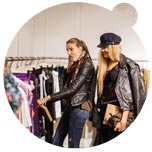 Diesel invited media, stylists, models,... to the brand's Vienna showroom party with live music by Rebecca_1147 Model Angelina Stolz and blogger Camilla Frei previewed SS18...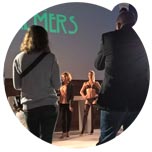 Koloman Moser, Josef Hoffmann inspired 'Art Nouveau' lingerie by Palmers
Palmers' Head of Design Gabriele Schöller collaborated closely with the MAK museum team...

Vienna shopping tip in October: Collections by designers of Vienna Fashion Week temporarily at Runway store From 16 until 21 October, the pop-up store...

Rado 'True Designers' Collection', launched at Vienna Design Week, is presented with portrait series One of the international designers is Rainer Mutsch...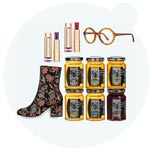 Autumn tip: Selection of fashion and beauty items inspired by the colors of wine jelly
One of the country's finest manufactories for filling natural products like fruits as jam,...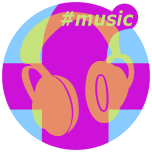 Top Ten Fashionoffice's FashionFeeds #music
Last 7 days: 'Wall Of Glass' by Liam Gallagher; 'Crawl' by Joseph J. Jones; 'Passion' by Awolnation; 'Carving Up the World Again...a wall and not a fence' by Robert Plant;...

Last 30 days: 'Press Enter To Exit' by The Horrors; 'The Calling' by The Killers; Beatles' cover 'Come Together' by Gary Clark Jr.;...


Selected Fashionoffice's SHORT MESSAGES from the temporarily published FashionFeeds (items can be found at the magazine's permanent, chronological archive on fashion.at/mobile).
21 Oct 2017 - Pink gloves, shoes, tires,... on occasion of Breast Cancer Awareness Month at F1 United States Grand Prix in Austin
21 Oct 2017 - #Music Dancing Astronaut review of 70/80s disco inspired 'Soulmatic' album by Purple Disco Machine (out now)
21 Oct 2017 - #TopOnFashionoffice last 7 days, 21 Oct: Selection of fashion and beauty items inspired by the colors of wine jelly;...
20 Oct 2017 - #Music 'Little Dark Age' by MGMT, title track of the forthcoming album
19 Oct 2017 - #Music 'Happy Hour' by Weezer, album 'Pacific Daydream' (27 Oct)
18 Oct 2017 - Springwise about fashion made of fabrics equipped with robotic technology and interactive features
18 Oct 2017 - #Music 'Wallowa Lake Monster' by Sufjan Stevens, album 'The Greatest Gift' (24 Nov)