October 2017 - VII: Art of Perfumery, Cosmetics, Jewelry.

Perfumer Calice Becker's new composition for Versace 'Dylan Blue Pour Femme' stimulates the senses Donatella Versace worked together with top perfumer...

Sculptor & fashion jewelry creator Robert Lee Morris dressed favorite MAC Cosmetics items in black & gold Wearing art is the motto of US sculptor and fashion jeweler...

Preview: Wiener Schmucktage (Vienna Jewelry Days) - 7 until 12 November
...28 destinations through Vienna where jewelry by around 150 artists will be on view...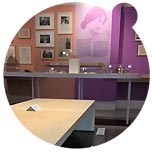 Vienna Insight: Life and lifestyle of Helena Rubinstein exhibited by Jewish Museum at Museum Judenplatz ...around 300 artefacts from powder cases, mascara...

Preview: Traveling fair blickfang in Vienna From 27 until 29 Oct, around 150 design labels (fashion, jewelry, furniture,...) such as Hungarian shoe company 'Dyan'...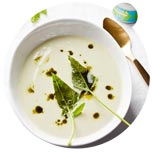 Kissa Tea's new recipes (soup, smoothie bowl) are made with energizing matcha and recommended for autumn days The 'Matcha Kohlrabi Coconut Soup'...

Insight into Austrian cuisine recipes: Salzburger Nockerl soufflé resembles the landscape of the city of Salzburg At some texts, it's assumed that Salome Alt...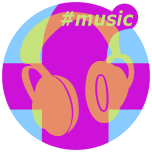 Top Ten Fashionoffice's FashionFeeds #music
Last 30 days: 'The Calling' by The Killers; 'Press Enter To Exit' by The Horrors; 'Wall Of Glass' by Liam Gallagher; 'A Little Work' by Fergie;...

Last 7 days: 'Carving Up the World Again...a wall and not a fence' by Robert Plant; 'Wall Of Glass' by Liam Gallagher; 'Dreams' Colors Mix by Beck;...


Selected Fashionoffice's SHORT MESSAGES from the temporarily published FashionFeeds (items can be found at the magazine's permanent, chronological archive on fashion.at/mobile).
25 Oct 2017 - 'The Secret Life of Flowers' by director Baz Luhrmann for ERDEM x H&M; song premiere 'Hypnotised' by Years & Years
25 Oct 2017 - #Music video 'Do I Have to Talk You Into It' by Spoon, album 'Hot Thoughts'
23 Oct 2017 - #Music 'Togetherness' ft Caroline Polachek by Fischerspooner
23 Oct 2017 - #Music 'Heartstruck (Wild Hunger)' ft Angel Olsen by Hamilton Leithauser
23 Oct 2017 - #Music 'I Don´t Know' ft Samuel T. Herring by BadBadNotGood
21 Oct 2017 - #Music SS18 fashion (Balmain, Louis Vuitton,...) video 'Fergie x CR Fashion Book: REDRUM' (Carine Roitfeld's Fashion and Beauty Magazine)