November 2017 - I: Publishing & Digitalisation.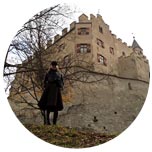 South Tyrol tour, part 1: Castle hopping, the finding of fashion and women's magazines of the mid-19th century, and... the comparison to nowadays' fashion communication...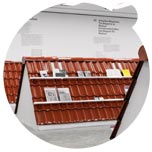 Kunsthalle Wien presents the role of publishing in art and artists as publishers on printed and digital pages Until 28 January 2018, books, magazines, journals,...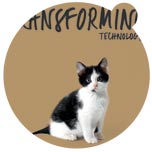 Digitalisation, art, design, fashion seen at the Vienna Art Week 2017 magazine 'Transforming Technology' From 13 to 19 November, the annual Vienna Art Week...

Green Dog's fresh-fruity-saucy illustrations on pizza plates for Augarten porcelain are made for the whole family Green Dog designers Reinhard Neussner & Florian Reichel...

Preview: Wiener Schmucktage (Vienna Jewelry Days) - 7 until 12 November
...28 destinations through Vienna where jewelry by around 150 artists will be on view...

Sculptor & fashion jewelry creator Robert Lee Morris dressed favorite MAC Cosmetics items in black & gold Wearing art is the motto of US sculptor and fashion...

Timepieces by Konstantin Chaykin, Chanel, Bell & Ross,... on 'Only Watch 2017' tour; charity on 11 November at Christie's The 'Joker' by Russian watchmaker...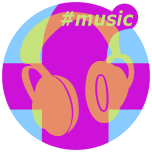 Top Ten Fashionoffice's FashionFeeds #music
Last 30 days: 'Always Ascending' by Franz Ferdinand; 'Carry Fire' by Robert Plant; 'Taste' by Rhye; 'Go As You Are' by Curtis Harding;...

Last 7 days: 'Always Ascending' by Franz Ferdinand; 'Taste' by Rhye; 'Motion in Field' by Tom Rogerson & Brian Eno;...


Selected Fashionoffice's SHORT MESSAGES from the temporarily published FashionFeeds (items can be found at the magazine's permanent, chronological archive on fashion.at/mobile).
10 Nov 2017 - #Music 'Looking for the Rain' by Unkle (Trentemøller Rework), album 'A Night's Interlude Ep. 1 (The Road Reconstructed)' (released today)
9 Nov 2017 - Quartz about MET Costume Institute exhibition 'Heavenly Bodies: Fashion and the Catholic Imagination' (10 May - 8 Oct 2018)
8 Nov 2017 - #Music Soul Square Remix of 'Buckwild' ft Idil by Wax Tailor, album 'By Any Remixes Necessary' (10 November)
8 Nov 2017 - #Music 'Bloodstream' by Tokio Myers, album 'Our Generation' (17 November)
7 Nov 2017 - Short dance film 'Isola' with dancer Léo Walk, directed by Neels Castillon, music 'Alfonsina Y El Mar' by Mercedes Sosa
7 Nov 2017 - #Music video (directed, produced by DanceOn) 'Taste' by Rhye, from sophomore album (release early 2018)
6 Nov 2017 - #Music 'Mystery of Love' by Sufjan Stevens, soundtrack 'Call Me By Your Name' (movie release 24 Nov)