November 2017 - II: South Tyrol Tour. Vienna Christmas Markets.

South Tyrol tour, part 2: ...I relaxed while reading at mid-19th century fashion magazines about women's movement activities... ...wearing the jacket with...

Vienna's highest Christmas market is styled as alpine chalet village at the rooftop bar of The Ritz-Carlton From 17 November until 26 December, the 'Urban Chalet'...

'Groover' engineers of the first electric kick-scooter with removable battery steering column focus on fun, speed and security The Austrian, in Styria based automotive and...

The design aspect of the work of carpenters The Austrian Guild of Carpenters publishes video portraits such as of Martin Lackner and his desk inspired by boat building technologies...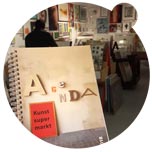 Vienna Insight: Shopping art at Kunstsupermarkt ...at Mariahilfer Strasse. The supermarket with a stock of more than 6000 artworks released the calendar 2018...

Diesel 'Go With The Flaw' party with influencers from music, sports and fashion in Vienna Rose May Alaba released recently a new dance music video; she told Fashionoffice...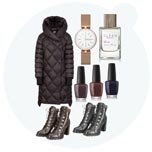 Fashionoffice AW tip for colder days: Understated high-tech and natural colors of the earth Fashionoffice selected items such as the hybrid smartwatch by Danish label...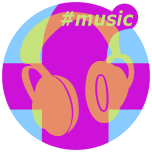 Top Ten Fashionoffice's FashionFeeds #music
Last 30 days: 'Always Ascending' by Franz Ferdinand; 'Carving Up the World Again...a wall and not a fence' by Robert Plant; 'Wall Of Glass' by Liam Gallagher;...

Last 7 days: 'Bloodstream' by Tokio Myers; Soul Square Remix of 'Buckwild' ft Idil by Wax Tailor; 'Looking for the Rain' by Unkle (Trentemøller Rework);...


Selected Fashionoffice's SHORT MESSAGES from the temporarily published FashionFeeds (items can be found at the magazine's permanent, chronological archive on fashion.at/mobile).
14 Nov 2017 - #Music video referencing 80ies style 'Let's Make Out' by Dream Wife, self-titled debut album (26 Jan 2018)
13 Nov 2017 - Vogue Videos: Anna Wintour and Meryl Streep about the new movie 'The Post', the role Katharine Graham (publisher of The Washington Post), female empowerment,...
12 Nov 2017 - #Music 'Seven Sticks of Dynamite' by Awolnation, album 'Here Come The Runts' (2 Feb 2018)
12 Nov 2017 - #Music Kognitif Remix of 'My Burn' ft Sara Genn by Wax Tailor, album 'By Any Remixes Necessary' (out now)
11 Nov 2017 - #Music 'Closure' by Maroon 5, album 'Red Pill Blues' (out now)
11 Nov 2017 - #TopOnFashionoffice last 7 days, 11 Nov: South Tyrol tour, part 1 - Castle hopping, the finding of fashion and women's magazines of the mid-19th century, and...
10 Nov 2017 - #Music video #1 On Trending on YouTube 'Perfect' by Ed Sheeran, directed by Jason Koenig, filmed at Hintertux Glacier in Tyrol, Austria