November 2017 - III: Driving Cabriolets. Manufacturing Men's Hats.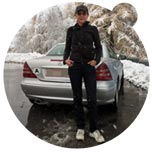 South Tyrol tour, part 3: Women as drivers of cabriolets, the depiction of women in art,...
are themes in fashion and women's magazines of the years 1866, 1867...

Graz-based hat manufactory Kepka pays tribute to Vienna with hat creation presented at 'strictly Herrmann' store Hat manufactory Kepka was founded in 1910, today owned by...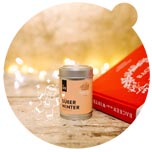 Spice manufactory, spice & book store Babette's Advent calendar starts with a book concerning Christmas bakeries ...and decoration tips by Theresa Baumgärtner...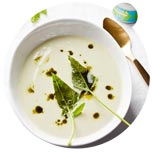 Kissa Tea's new recipes (soup, smoothie bowl) are made with energizing matcha and recommended for autumn days The 'Matcha Kohlrabi Coconut Soup'...

Green Dog's fresh-fruity-saucy illustrations on pizza plates for Augarten porcelain are made for the whole family Green Dog designers Reinhard Neussner & Florian Reichel...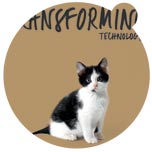 Digitalisation, art, design, fashion seen at the Vienna Art Week 2017 magazine 'Transforming Technology' From 13 to 19 November, the annual Vienna Art Week...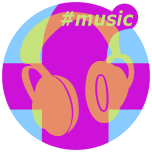 Top Ten Fashionoffice's FashionFeeds #music
Last 30 days: 'Always Ascending' by Franz Ferdinand; 'Carving Up the World Again...a wall and not a fence' by Robert Plant; 'Taste' by Rhye;...

Last 7 days: 'Always Ascending' by Franz Ferdinand; 'Mystery of Love' by Sufjan Stevens; 'Taste' by Rhye;...


Selected Fashionoffice's SHORT MESSAGES from the temporarily published FashionFeeds (items can be found at the magazine's permanent, chronological archive on fashion.at/mobile).
17 Nov 2017 - #Music 'Are You High?' by Bad Sounds
16 Nov 2017 - Victoria's Secret Monica Mitro, model Elsa Hosk,... about the Swarovski Look at the upcoming show (airs on 28 Nov, CBS Television Network)
16 Nov 2017 - Vogue "What the very first Victoria's Secret Fashion Show was like"
16 Nov 2017 - #Music 'Mona Lisa' by Gregory Porter, album 'Nat "King" Cole & Me' (out now)