November 2017 - IV: Fashion Photography. Toxic Fabrics.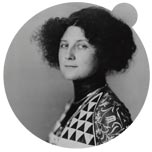 Fashion photographer of the early/mid-20th century Madame d'Ora at MKG Hamburg ...portraits such as the one of Emilie Flöge who counts to the most important...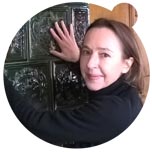 South Tyrol tour, part 4: Dresses made of toxic fabrics, health tips, bakery recipes,... - themes in 1866, 1867 I warmed up at a tiled stove and continued reading...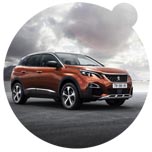 Peugeot 3008 was selected by 25 motor journalists from 20 countries as Women's World Car 2017, category SUV 'Women's World Car of the Year' was founded in 2009...

'Groover' engineers of the first electric kick-scooter with removable battery steering column focus on fun, speed and security The Austrian, in Styria based automotive and...

Vienna's highest Christmas market is styled as alpine chalet village at the rooftop bar of The Ritz-Carlton From 17 November until 26 December, the 'Urban Chalet'...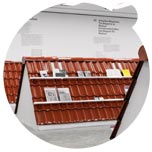 Kunsthalle Wien presents the role of publishing in art and artists as publishers on printed and digital pages Until 28 January 2018, books, magazines, journals,...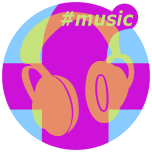 Top Ten Fashionoffice's FashionFeeds #music
Last 7 days: Kognitif Remix of 'My Burn' ft Sara Genn by Wax Tailor; Soul Square Remix of 'Buckwild' ft Idil by Wax Tailor; 'Looking for the Rain' by Unkle (Trentemøller Rework);...

Last 30 days: 'Motion in Field' by Tom Rogerson & Brian Eno; 'Little Dark Age' by MGMT; 'Carry Fire' by Robert Plant;...


Selected Fashionoffice's SHORT MESSAGES from the temporarily published FashionFeeds (items can be found at the magazine's permanent, chronological archive on fashion.at/mobile).
20 Nov 2017 - Fashion, cosmetics, furniture and home textiles label Grüne Erde about economical and ecological reasons against cashmere
20 Nov 2017 - #Music video 'The Way You Used To Do' by Queens Of The Stone Age, album 'Villains'
20 Nov 2017 - #Music 'Think' by Aretha Franklin with the Royal Philharmonic Orchestra, album 'A Brand New Me' (out now)
18 Nov 2017 - Christie's video: Insights into the life of Claude Monet and the gardens of Giverny on occasion of the auction of the painter's personal collection
18 Nov 2017 - #TopOnFashionoffice last 7 days, 18 Nov: South Tyrol tour, part 2: ...I relaxed while reading at mid-19th century fashion magazines about women's movement activities...
18 Nov 2017 - #Music 'Everybody Knows' performed by Sigrid, from the soundtrack by Danny Elfman for movie 'Justice League'